PAPA FRANCISCO, POPE FRANCIS, JORGE BERGOGLIO CAR PENNANT; silk; size 3.5"x 5.5"
HIGH BID
$8.25

BIN: $10.75

Handcrafted Catholic Rosary Clear Glass Beads 8 mm Pardon Crucifix Durable

Ancient Old Bronze Golgotha Cross ##

Holy Virgin Blessed Mother Mary of Jesus Garden Statue Christian Catholic Decor

Vintage miniature metal box, rosary an figurine St.Antonius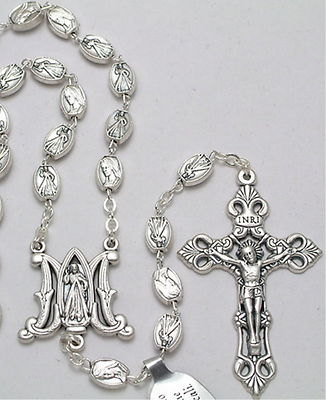 NEW MADE IN ITALY ORNATE DIVINE MERCY SILVER METAL BEAD ROSARY

Vintage Oberammergau Nativity Scene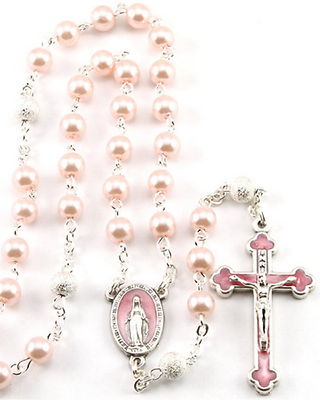 NEW MADE IN ITALY PINK PEARL & SILVER BEAD ROSARY ENAMELED CRUCIFIX & MIRACULOUS

Wood Beads Prayer Rosary Necklace Silver ton Crucifix
ST BENEDICT / CROSS Antique 19th Cent. LARGE BRASS MEDAL

1949 Edition of the Baltimore Catechism by Father McGuire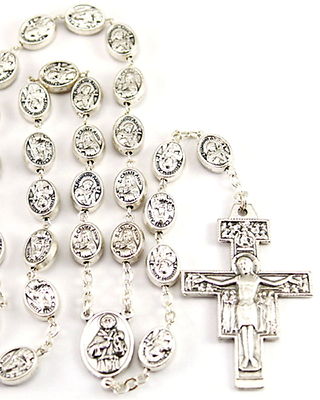 NEW MADE IN ITALY SAINT ST. FRANCIS OF ASSISI / ST. CLARE SILVER METAL ROSARY

ANTIQUE VINTAGE STERLING SILVER CHAPEL SACRED HEART OF JESUS & VIRGIN MARY CHARM

VINTAGE PAIR "IMMACULATE HRT OF MARY & SACRED HRT OF JESUS" WALL STATUES

TWO BROWN RELIGIOUS SAINTS WOODEN TILE STRETCH BRACELETS W/GOLD TONE BEADS- #03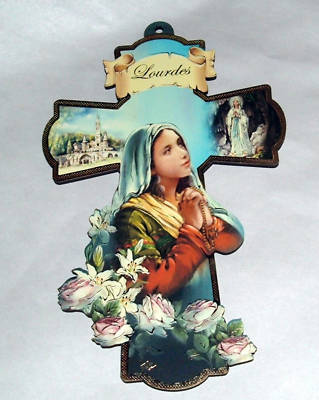 Saint ST BERNADETTE LOURDES 8in Wd Cross NEW Catholic

Russian Orthodox Icon " St.TRINITY " silver 84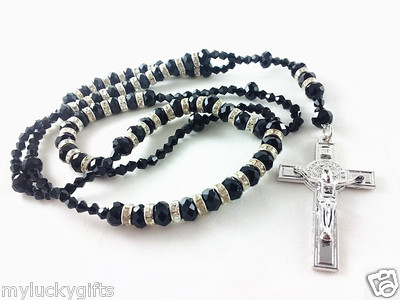 Beautiful rosary prayer beads/rosary chain necklace with cross crucifix
Genuine Rare Vintage Black Hills Gold 10K Gold and Crystal Bead Rosary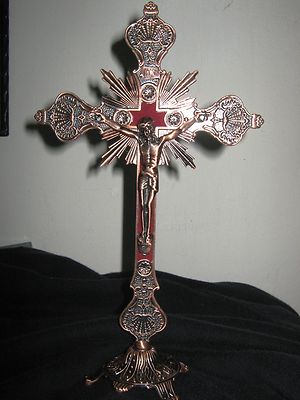 Brass Stand Crucifix Standing Cross Vintage Jesus Antique Altar Christ Catholic
PRICE
$34.99

or best offer
Catholic Crucifix

VINTAGE SMALL RELIGIOUS ROSARY MEDAL METAL CRUCIFIX CROSS LATE 1800'S

JOHN WESLEY BUST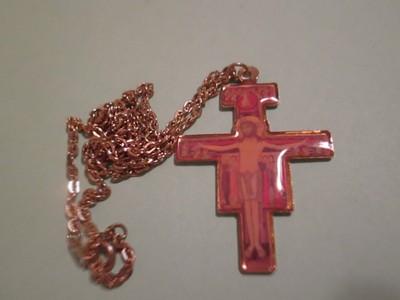 VINTAGE RELIGIOUS MEDAL JESUS CHRIST CROSS CRUCIFIX PENDANT WITH 16 " CHAIN

Russian Orthodox Icon " Jesus Pantocrator " silver 84

ANTIQUE BRASS GOLD GILT AMETHYST GLASS ROSARY 19 3/4" CRUCIFIX RELIGIOUS MEDAL

Handcarved Wooden Figure Religious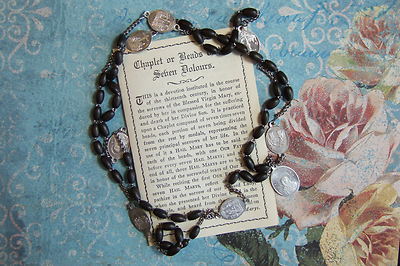 Vintage Catholic Chaplet Rosary Black Wood 7 Dolors Sorrows medals Mary Servite

JOHN WESLEY LOVING CUP

VINTAGE "MADONNA WITH INFANT JESUS" WALL STATUE *** CERAMIC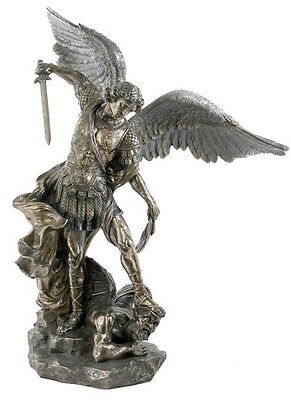 Church Size 30" Cold Cast Bronze Archangel Saint St Michael Figure Statue Decor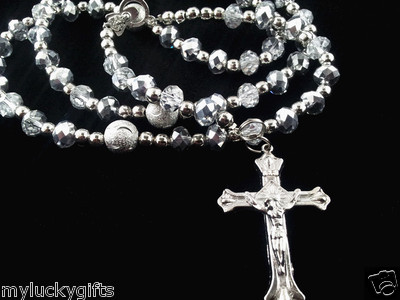 Beautiful rosary prayer beads/rosary chain necklace with cross crucifix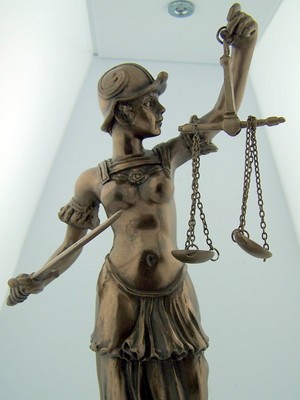 Lawyer Gift Bronze 9" Lady of Justice w Sword Statue Figure Home Office Decor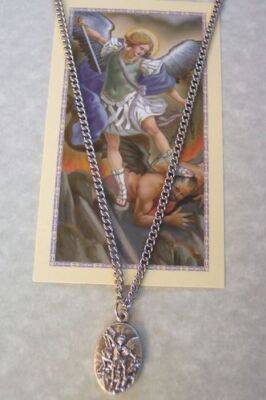 St. Saint MICHAEL Holy Medal w/Chain Necklace & Card

Used New Testament and Psalms King James Version Thomas Nelson Publishers
HIGH BID
$4.99

BIN: $8.99

10mm Fancy Agate Rosary in Bronze Oklahoma Made Pardon Crucifix Catholic
ANTIQUE/VINTAGE ASSORTED CHRISTIAN MEDALS - TOTAL: 30 PIECES IN ALL - RARE!!!!

VINTAGE NUNS WAISTBELT ROSARY GLOW N THE DARK HOLY SPIRIT GHOST RELIGIOUS MEDAL

Vintage Childs Catholic Rosaries~Pink Case & Rosaries

Lot of 5 !!!!!!!!!! Saint St Christopher Medal Silver Jesus Key