old Postcard Thanksgiving

Antique Postcard BEST OF WISHES FOR YOUR BIRTHDAY Unused Pre-Linen A Mirth Day

7 POSTCARDS - SAN FRANCISCO, CA 1906 EARTHQUAKE

Women's Sufferage Postcard 1907 Made in USA

3 POSTCARDS SAN FRANCISCO EARTHQUAKE 1906 AMER EXAM.

Postcard-PPC, Events, Premiere Croisiere Philatelique, 1968 (relief)

VINTAGE POSTCARD-DUBUE BROS MINISTRELS & CONCERT BAND

Antique Postcard BIRTHDAY WISHES Cottage by the Sea - Postmrk 1912 Melrose Wisc.

Postcard-PPC, Events, World Philatelic Exhibition, "Stockholmia86" (3)

Antique Circa 1910 A Happy Birthday Postcard with Fantasy Landscape

Postcard-PPC, Events, World Philatelic Exhibition, "Stockholmia86" (2)

pc3471 postcard Child Real Photo Hand Tinted 1908

Antique Postcard A GLAD BIRTHDAY Friendly Wish & Bible quote Sent to CAPT WATTS

Postcard-PPC, Events, World Philatelic Exhibition, "Stockholmia86" (1)

Antique Postcard HAPPY BIRTHDAY Clover flowers unused Early 1900's Pre-linen

Lot Of 8 Cook & Peary, The North Pole Vintage Postcards

pc3459 postcard Mary Baker Eddy Back Parlor RPPC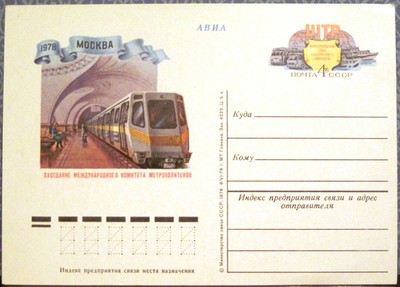 1978 Soviet postcard for INTERNATIONAL CONGRESS OF THE SUBWAYS' COMMITTEE

Alaskan Dog Race - Vintage Postcard

Humorous Temperance Bamforth Postcard 1907 sent 1911 Master didn't fo to Meeting
PRICE
$4.99

or best offer

New York Ladies in Harem Skirts Walk on Broadway, Face Derision Early Feminism

Antique Postcard TO YOUR GRADUATION - Owl & books unused Early 1900's pre-linen

Chicago historical Society Lincoln Diorama vintage postcard

1905 POSTCARD RUSSIAN & JAPANESE PEACE AMBASSADORS CONFERENCE PORTSMOUTH NH

pc3445 postcard Furtwangen Germany RPPC MOBSC

GERMANY to USA - 1934 Picture Post Card Pre-Stamped w/ Additional Stamps (B041)

pc3498 postcard Wax Waddell RPPC Battlefields ?Park?

pc3687 postcard Sweden Little Five Boys

SWITZERLAND - 1976 Pre-Stamped Postal Card Day of Issue (B044)

Hortense Nielsen as Nora in A Doll's House Postcard 1908 Elks Theatre

SWITZERLAND - 1974 Basel Zoo 100th Anniversary Postal Card (B045)

pc3690 postcard Toledo Ohio Shipyards 1917

Woodstock Music Festival Postcard Ford Fairlane 500 Hippies Sexy Girl

POST CARD BIRTHDAY GREETINGS FOR THE TENNIS LOVER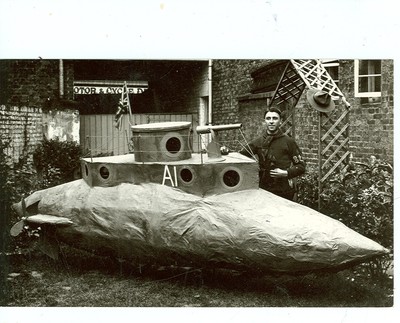 VINTAGE SUBMARINE FLOAT / FOR PARADE ON POSTCARD (P-125*)

1932 San Bernardino California PC 22nd Annual National Orange Show .Olympic Game

AYPE RPPC real photo postcard Cascades Alaska Yukon Pacific Expo #J

pc3454 postcard Joker Joe's Cut Out Postcard mint

Black & White Photo Postcard Titled "Johnstown Flood 1889 /Main & Jackson Sts."

pc3671 postcard Riviera Beach FL Soret's Restaurant