Original HERO 329 Fountain Pen Classic Pen / Classic Series / Brand New

Judd's NEW Pelikan Daedalus Icarus Limited Edition Fountain Pen w/18kt. Gold Nib
PRICE
$1,650

or best offer

PARKER VECTOR NMC FOUNTAIN PEN

Haolilai Gold Pen 10K Black & Gold Fountain Pen - 10kt Gold Nib - New

Nice Dark Red Fountain Pen 22KGP Medium Nib

Stunning Golden Silvery Metal Fountain Pen Medium Nib

Vintage Sheaffer Fountain Pen White Dot black, w silver trim Imperial (??)

NEW White Fountain Pen Silvery Medium Nib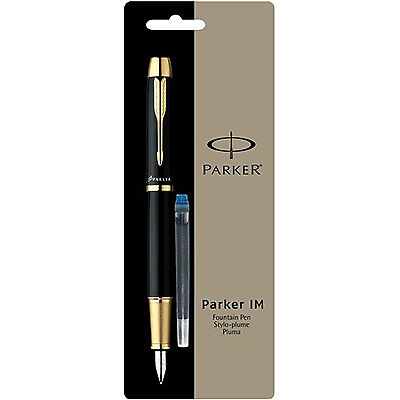 Parker IM Black GT FP-Blue Ink Medium Point Fountain Pen 1760799

NEW Collectible Gold+Black White Pearl Fountain Pen Medium Nib

NEW Collectible 22KGP Medium Nib Golden+Blue Fountain Pen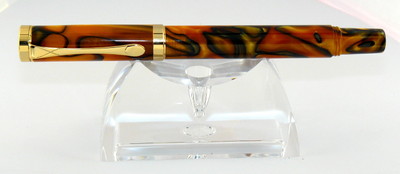 Fountain Pen Amber Marble Acrylic Fine Iridium Nib Renaissance

very beautiful parker sonnet laque ambre fountain pen 18 K solid gold nib new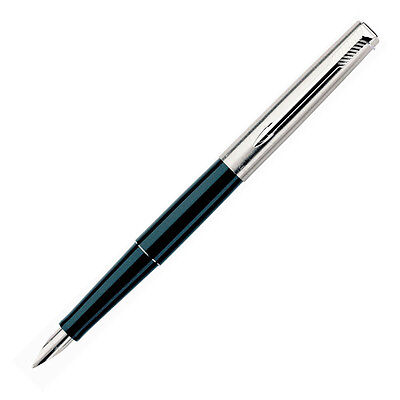 Parker Jotter Fountain Pen, Black w/Stainless Steel Cap, Medium Nib

Gel Pen rollerball gel ink pen Ball Point Pens wholesale 8 pack free shipping

LOT 2 PENS BOXES HINKS WELLAS & Co GREY 100 PENS IRIDINOID ENGLAND BENE 888 F !!

Vintage Fountain Pen LUCKY CURVE Geo S Parker pat 4-25-11 DUOFOLD JR

New '05 PARKER LATITUDE Stainless Steel GT (Flighter Deluxe) Fountain Pen-France
HIGH BID
$37.50

BIN: $49.50

1 Blue Vintage Sheaffer Fountain Pen Demonstrator + 2 cartridges.

gold filled thin cross vintage ladies mechanical pencil and pen set in case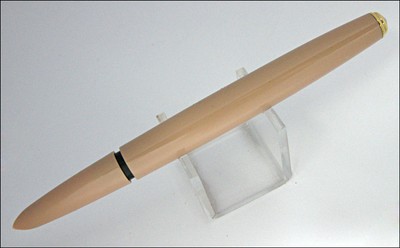 51 Fantasy Aerometric Cocoa Double Jewel FP´s Shell + Barrel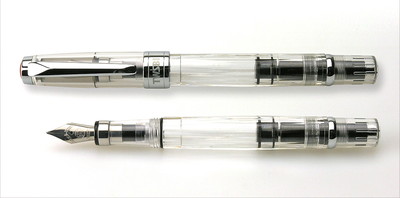 TWSBI Diamond 580 fountain pen Nib EF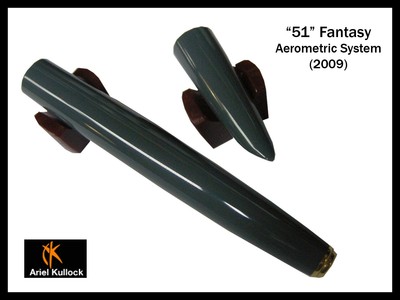 51 Fantasy Aerometric DJ Navy Gray FP Parts (Shell+Barrel), USA Material, 2009

Huge lot Parker, Sheaffer, Waterman, Eversharp fountain pens and pencils

51 Fantasy Aerometric Centennial Blue Color FP´s Shell + Barrel

51 Fantasy Aerometric DJ Pastel Green FP Parts (Shell + Barrel), 2009

Parker 45 Replacement Nib--l4k gold Extra fine--new old stock

51 Fantasy Aerometric Duofold Centennial Blue Color Fountain Pen, Great!!

Lady Sheaffer XI Skripsert - Black Gold Tulle, Fine Nib - New Old Stock

Parker 61 Gold Filled Fountain Pen Shell´s Arrow
PAPERMATE PROFILE SLIM PEN BLACK *NEW IN PACKAGE*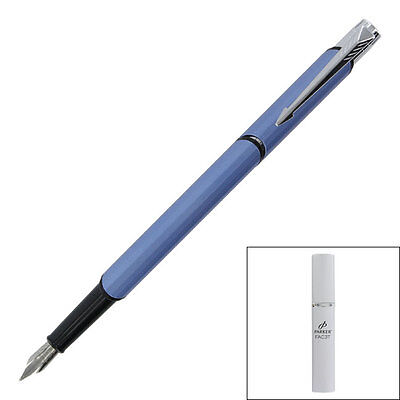 Parker Facet Blue CT Fountain Pen, Medium Point - S0811920

The new charm Colorful standard size pen. PL-3111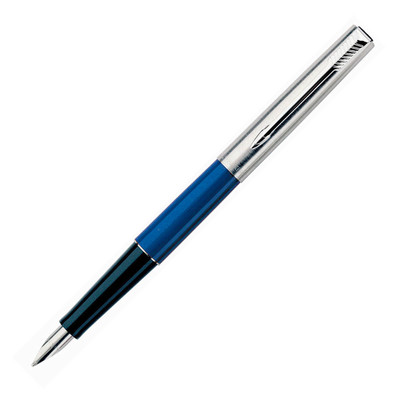 Parker Jotter Fountain Pen, Blue w/Stainless Steel Cap, Medium Nib

The new charm Colorful standard size pen. PL-3111a

The new charm Colorful standard size pen. PL-3111b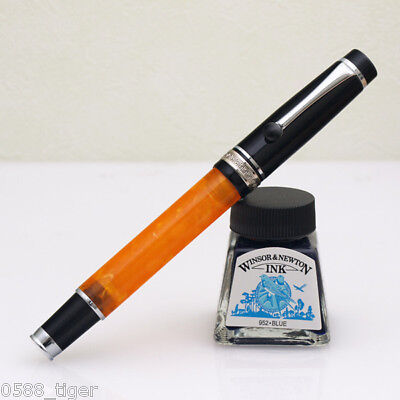 New Dolce Vita Naranja Medium nib size Fountain Pen

The new charm Colorful standard size pen. PL-5048

Judd's Very Nice Black Leather Capital Pen Case Holds 2 Pens

The new charm Colorful standard size pen. PL-5048a