NICE ASSORTMENT of OVER 70 PIECES of MILITARY ITEMS

Lot of 3 Miscellaneous Homefront Memorabilia Items-Free Shipping

WW11 ITEMS. NICE LOT, ORIGINAL WW11 WOOL SWEATER, PATCH, ITALY SATIN SOUVENIR++

Early WWII HBT Jacket Shirt - Authentic and Original Uniform Item

NEW Collection of PCU Items

German BGS Border Police Beret for Special Vehicle Crews, rare original Item

(5) Military Items (1)Medal (1 )Rank Strip Patch (2) U.S. Pins (1) Button-Date??
PRICE
$5.95

or best offer

VINTAGE USED WWII BRITISH SWIFT TRAINER S.R. MKIII NEAT ITEM
PRICE
$224.99

or best offer

TYPE A-8 ELGIN GROUND SPEED STOPWATCH NEEDS CLEANING AF43-5917 NEAT ITEM USAAF

2 Ammo Cans -30 Cal / 7.62mm - FREE SHIPPING ON THIS ITEM TODAY

military items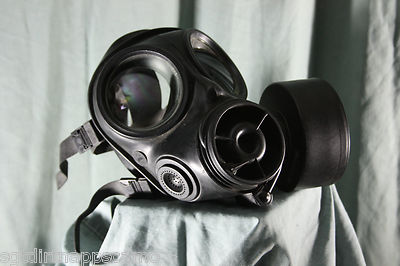 British S10 Gas Mask and Haversack "Surplus item" Grade 1 Size 1,2,3 & 4
PRICE
$97.50

or best offer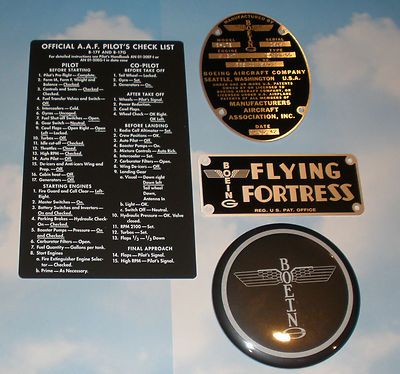 GROUPING- B-17, Reproduction Items, WWII, GRP-0103

WW2 US Army Mod 1943 Bedding Roll military officers GEORGE W. BALLENTINE % items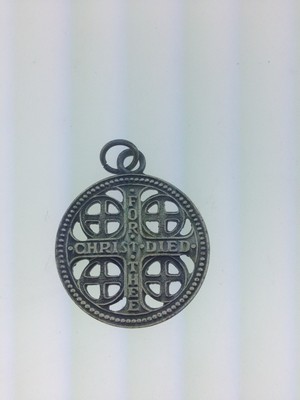 WW1 Church War Cross Pendant W&H Co. * Estate Item * "Christ Died For Thee"

Lot Of WW2 G.I. Personal Items & Mail From Estates - Nice Assortment Of Items

Stery M95 M95/34 carbine stock germany axis item # 2

Stery M95 M95/34 carbine stock germany axis item # 1

3 DAY AUC Large Variety Antique & Vintage Military Related Jewelry Type Items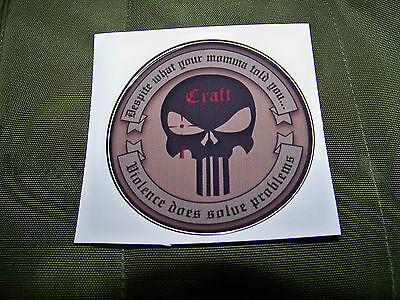 Craft International (Chris Kyle) Decal American Sniper- SEAL - Collector item

historical item UTAH BEACH german Barbed WIRE DDAY 1944

MC-4 Harness & Pack, Used, GI Surplus, SOC 6, No Canopies, 2 Slides, Item333CC

WWII War Booty w/ Paranormal Ghosts Collectors Guide: incl German Japanese Items

Military Items Leather Leggings-WWI, 1st Aid & Sewing Kit,1947 Pilot Log

USA WW2 WWII Military Trench Art Ring "ORAN AFRICA 1943" Nice Old Military Item
PRICE
$29.99

or best offer

Military Surplus HUGE LOT-ORIGINAL ITEMS/FLIGHT SUIT/AMMO POUCHES/BANDOLEERS

1945 WWII Corp of Engineers Spare Parts Trunk - Used for Captain's personal item
Condor Tactical Elbow Pads One Size Black NEW Item #EP1-002

Crye Precision ACU Combat Pants Large Short w/ Pads - Test Item

WWII US Grouping of Booklets & Other Paper Items

General Ulysses S. Grant Family CDV Original Period Item! Look!

Condor Shemagh 100% Cotton Foliage / Green New Item #201-007

MC-4 Harness & Pack, Used, GI Surplus, SOC 11, No Canopies, 2 Slides, Item222BB

MIXED LOT OF MICS. VINTAGE ARMY ITEMS. PATCHES, BELTS, PINS, BUTTONS...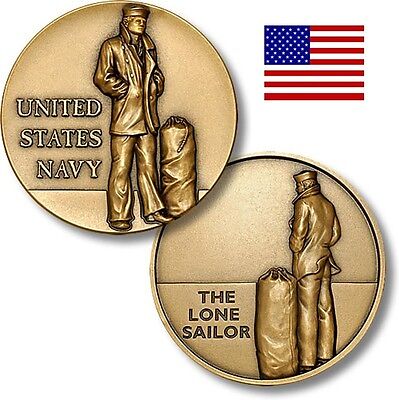 U. S. Navy The Lone Sailor Challenge Coin 1 3/4 inch Bronze Antique NEW ITEM

Brand New Items Military Gear Lot!!! Gloves, Baclava, Pouches
HIGH BID
$39.99

BIN: $69.99

sks bolt firing pin in exc condition Item # 1

Flak muzzle brake from 2 cm KWK 30 Original Item

DUG CIVIL WAR RELIC ( BATTLE FIELD ITEM ) CAN ANYONE TELL WHAT THIS IS?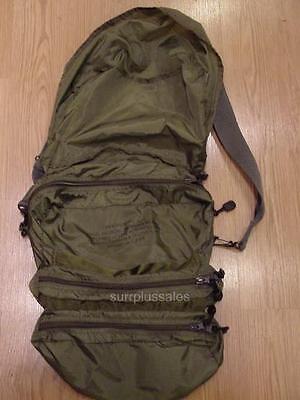 1-ITEM US MILTARY 3 POUCH ZIPPERED 1 OPEN MEDIC EQUIP BAG W/STRAP VG-EXCELLENT