Spyderco Delica C11PBK Plain Edge Discontinued Vintage G2 Steel NIB NR

CASE XX Chestnut Bone Elk 1/500 Trapper Pocket Knife Knives

Smith & Wesson 50 caliber Magnum KNIFE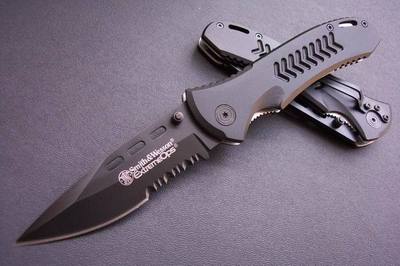 New Smith & Wesson sharp stainless steel Folding line lock knife

COUTEL GUNSTOCK JACK KNIFE ENGLISH MADE WORKED BACKSPING & BLADE KNIVES

CASE XX 1989, 1 OF 500, CENTENNIAL REDBONE 4 BLADE CONGRESS , MINT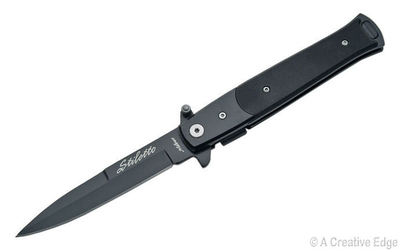 Black G10 Spring Assisted Opening Tactical Stiletto Pocket Folding Knife - New

New Smith & Wesson Exquisite crafts stainless steel Medium Straight Knife 119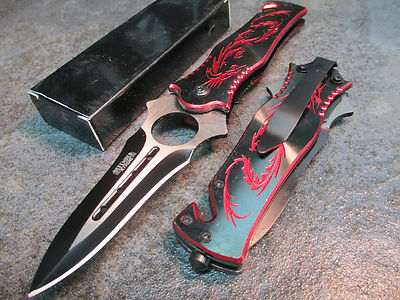 Defender Xtreme The Samurai Dragon Fighter Red Assisted Open Knife 6352 zix

1992 KEEN KUTTER USA BROWN JIGGED BONE TRAPPER KNIFE NICE NR

Schrade Tough Chip Multi-Tool Nice!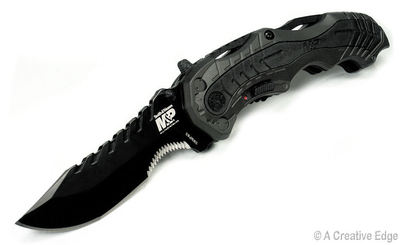 Smith & Wesson SWMP Black Spring Assisted Folding Pocket Knife New SWMP6S Assist

hot sell 2013 new serrated sheath saber hunter fisher rich knife 001

#1 Smith and Wesson, folding pocket knife, with razor blade, new in box

CASE XX 6383 10 DOT 1970 RED BONE WHITTLER MINT KNIFE KNIVES!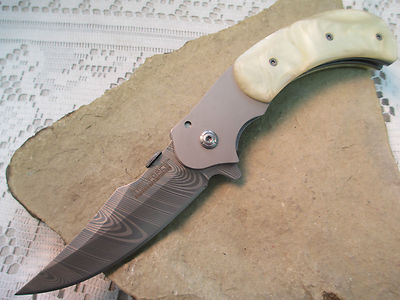 8" Damascus Blade Custom Assisted Knife White Pearl Handle TF-731WP zix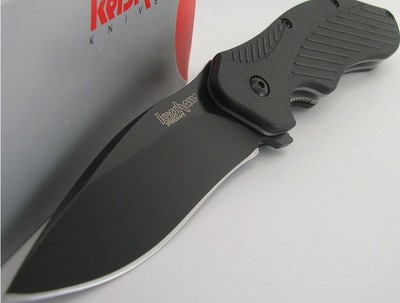 Kershaw Black Clash Pocket Folder Flipper Assisted Opening Knife Plain Edge

Franklin Mint Rainbow Trout Collectible Knife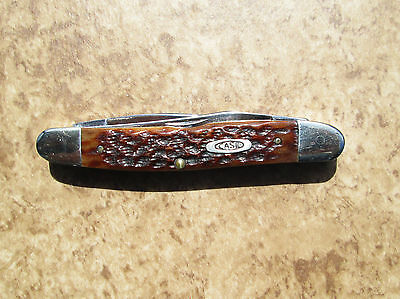 Case XX USA 1 Dot 1989 Muskrat CV Knife Modern Folding Pocket

Orange EMS EMT Rescue Spring Assist Assisted Knives For ems team 611EMO

Smith&Wesson Fixed blade Knife Fishing Camping Outdoor tool saber k106J

Columbia River CRKT Folding Hissatsu Assisted Opening Knife 2903 New
Bulldog Brand Doctors Knife Presentation 2000 Green Duckfeather Germany NR

Gerber Bolt Action Exchanger Knife Made In U.S.A. Bow Hunting Survival MUST SEE

CASE XX USA 62005RAZ SS 2008, 1 OF 3000 SUNBURST BONE MINT KNIFE IN ORIG BOX

Kershaw Centofante 1610 Speed Safe Assisted Opening folding clip knife, NIB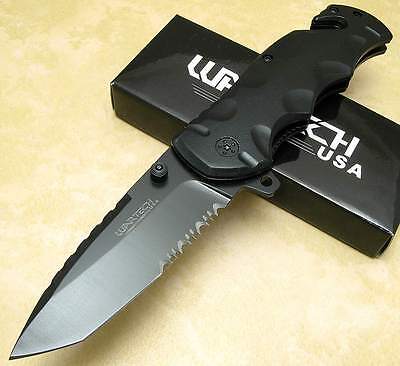 WARTECH Spring Assisted Opening Black Tanto Blade Folding Rescue Pocket Knife

VERY RARE 1979 STAG UNUSUAL PATTERN KNIFE FROM KINGSPORT TN USA NO CASE

Case XX 6185 SS Bull Rider Doctors Pocket Knife 2001 with Box

BRAND NEW RARE Spyderco Rock Lobster Plain C126GPFG NR Poliwog Police Military

CASE XX three knife set , Rare 3 Knife Set ,1992 Limited Edition Mint In The Box

Buck Blue Rush Assisted-Opening Knife with Blue Handle 290BLS New

CASE XX * POCKET WORN OLD RED MID FOLDING HUNTER KNIFE KNIVES

NICE JOHN PRIMBLE 3 BLADE FOLDING KNIFE

CASE XX 1976."MINT"#6250"ELEPHANT-TOE"ELEPHANT-ETCHED"AAA=WOOD"NICE ONE !!!!!!

CASE XX USA MIDNIGHT STAG 5507 BABY BEAST 5 BLADE MINI TRAPPER KNIFE

Spyderco Yojimbo 2 C85GP2 S30V Steel folding knife Black G-10 Handle NEW

BUCK Straight Tool Survival Saber steel Camping Hunting Knife K154

Spyderco ParaMilitary 2 S35VN Sprint Run - C81GPBN2 - SOLD OUT

Uncle Henry Knife 897-UHPS