MARY ENGELBREIT THE PRINCESS OF EVERYTING MUG AND FIGURINE

Mary Engelbreit Cookie Plate & Mug Set of 2
PRICE
$15.98

or best offer

Mary Engelbreit Rubber Stamp

Free Gift* Adorable☀ Mary Engelbreit ☀ Plus Size Kitchen Apron Cherries Teapots

It's Good To Be Queen Magnet And Bookmark.
☀ Adorable ☀ Mary's Mottos Engelbreit Lined Ironing Board Cover Teapots Cherries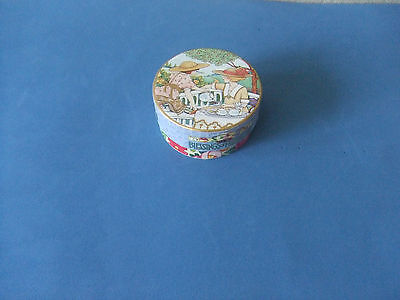 Mary Engelbreit Decorative Collectible Blessings The Friends Trinket Box

Lot Of 3 VINTAGE Mary Englebreit Tins

SOW GOOD SERVICES-Handcrafted Garden Magnet-Art by Mary Engelbreit

VERY RARE Mary Engelbreit First Aid Kit! What a find!

BEFORE YOU WERE BORN-Handcrafted Mother Child Magnet-Art by Mary Engelbreit

HEART OF A MOTHER-Handcrafted Baby Fridge Magnet-Art by Mary Engelbreit

Mary Engelbreit ME Ink 1999 Demitasse Cup & Saucer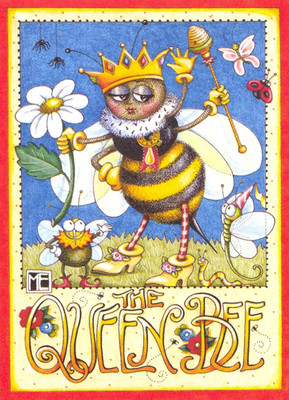 THE QUEEN BEE-Handcrafted Fridge Mother Magnet-Art by Mary Engelbreit

WE ALL QUOTE OUR MOTHERS-Handcrafted Fridge Magnet-Art by Mary Engelbreit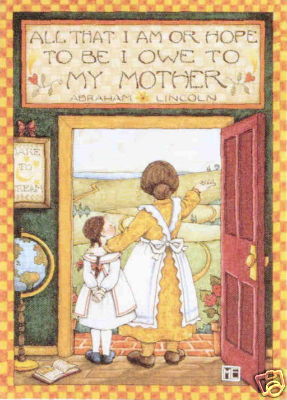 A. Lincoln-OWE TO ANGEL MOTHER-Handcrafted Fridge Magnet-Art by Mary Engelbreit

Mary Engelbreit Winter Schminter Rubber Stamp Christmas All Night Media ME Ink

*2* Rare MARY ENGELBREIT Embossed Ceramic CANISTERS/JARS House Home & Cozy Chair

Mary Engelbreit "GOOD OLD MOM" Coffee Cup/Mug With Box

ME AND MY DOG BEAUTIFULLY ILLUSTRAYED BY MARY ENGELBREIT

Mary Engelbreit / Painted Pony Cherries Checks Tapestry Jacket M/L

mary englebreit Teapot Tree 15 Ornaments Collectors Christmas Clown Snowman

Mary Engelbreit Meadow Hostess Bowls Set of 3 Michel & Co

Mary Engelbreit, Ink "The Queen of Everything" Coffee Mug by OZ

Mary Engelbreit Christmas Tin Rare HARMONY Lion & Lamb & Angel sing 1986

Mary Engelbreit Large Letters Alphabet Bookends Resin ME 1998

Mary Engelbreit Alphabet Letter L For Lamb – As Is

VINTAGE RETIRED MARY ENGELBREIT MELISSA NEUFELD DRESS UP STICKERS - ONE SHEET

VINTAGE MARY ENGELBREIT/MELISSA NEUFELD TEA PARTY STICKERS - ONE SHEET

Mary Engelbreit Bookmark Set of 4 With Tassel NIP

MARY ENGELBREIT TEA PARTY TEA POT LIGHT SET RETIRED 1994 NIB SUMMER PARTY

Mary Engelbreit Garden Flag **NEW**"BE MINE"***25x38-Outdoor/Indoor

BEGIN AGAIN-Handcrafted New Day Fridge Magnet-Art by Mary Engelbreit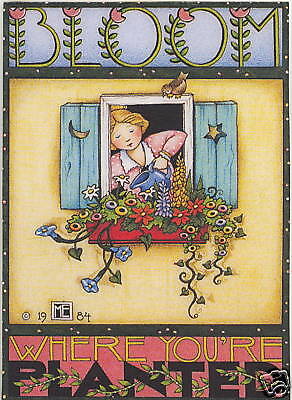 BLOOM WHERE YOU'RE PLANTED-Handcrafted Fridge Magnet-Art by Mary Engelbreit

Set of 2 Mary Engelbreit Luggage Tags Initial "A" - NEW - FREE SHIPPING

Mary Engelbreit Number Super Magnets Set 0-9 ~ Bright Colors ~ New NIP

Set of 2 Mary Engelbreit Luggage Tags Initial "E" - NEW - FREE SHIPPING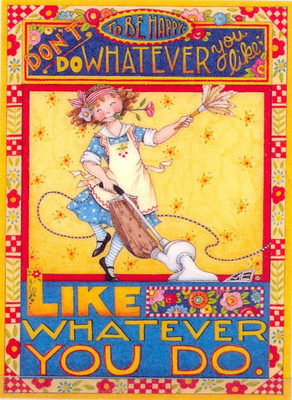 TO BE HAPPY, LIKE WHATEVER YOU DO-Handcrafted Magnet-Art by Mary Engelbreit

Best Things in Life Not Things-Handcrafted Fridge Magnet-Art by Mary Engelbreit

LIFE IS WHAT YOU MAKE IT-Handcrafted Fridge Magnet-Art by Mary Engelbreit