Pair of pictures white frames/ bathroom pictures home decoration

Set of 2 HOMCO Home Interiors Ceramic Puppies Puppy Figurines #1407

Home Interiors/Homco "Magnolia Pairing" Molded resin frame 10 1/2" X 12 1/2"

Home Interiors "Casablanca Treasures" Pictures 16.5" X 19.5" Designer Series.

HOME INTERIORS/CELEBRATING HOME "BORDEAUX FRUIT" FRAMED W/GLASS. NEW! O.B.
HIGH BID
$119

BIN: $154.70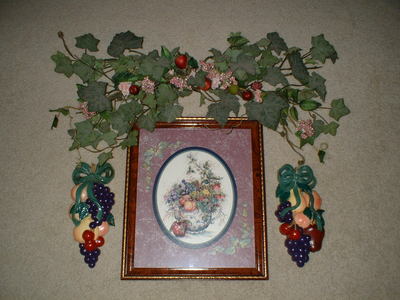 Retired 4-pc HOME INTERIORS Grouping - FRUITS OF LOVE
HIGH BID
$29.99

BIN: $49.99

SET OF 2 BLACK & WHITE PUPPY DOG FIGURINES #1427 Homco Home Interior

SET OF CAPPUCCINO LATTE EXPRESSO AND COFFEE WALL DECOR PRINTS 4 YOUR HOME!
HIGH BID
$12.50

BIN: $16.25

Home Interiors Pair 2 Gold Swirls of Elegance Double Brass Sconces

Love Doves from Homco -Home Interiors... Vintage Porcelain #8856

Vintage Homco 1978 Fruit Basket Hanging Wall Art Plastic Home Interior 7533 B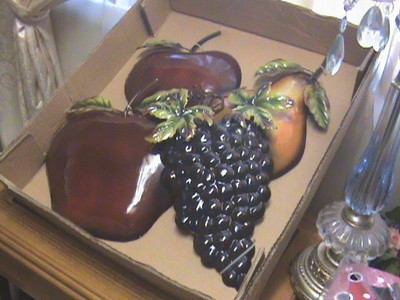 HOME INTERIORS $59.00 LG SONOMA VILLA FRUIT WALL DECOR METAL PLAQUE 23 X 22" MIB

HOMCO AIRPLANES 1975 - VINTAGE SET OF 3 CAST IRON PLANES - Wall decor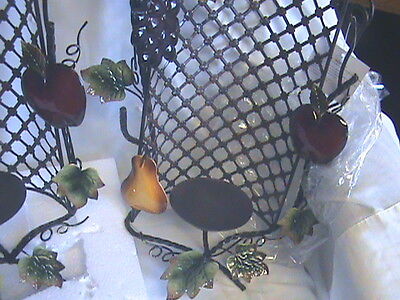 HOME INTERIORS $59.00 2 LG SONOMA VILLA FRUIT SCONCES APPLE PEARS MINT IN BOX

4 HOMCO Home Interiors NIB Glass Votive Cups BLUE QUILTED DESIGN.

VINTAGE SET/1975/HOMCO CAST-ALUMINUM 3 AIRPLANES BIPLANE /TRIPLANE WALL HANGING

HOME INTERIORS DEER PICTURE GROUPING

DENIM DAYS Porcelain Figurine #1525 My New Tractor

HOME INTERIOR / HOMCO VINTAGE WALL PICTURE

SET of 4 syroco wall decorations 1954

DENIM DAYS Porcelain Figurine #1510 Taking Care of Our Pony

Vintage Candle Holder Burwood Candle Wall Sconce Pair

1985 Lot of 9 Home Interiors HOMCO Denim Days Pieces - 5 Sets

HOMCO FANCY ROSE GARLAND ORNATE GOLD FRAMED MIRROR SYROCO
PRICE
$33.99

or best offer

home interior religious picture

Home Interior picture Give us this Day our Daily Bread Man Praying

Home Interior Bouqet of Roses oval picture

Home Interior cottage in the woods oval picture

Home Interior wood scounces with voltive cups

HOME INTERIORS Wooden Cross Cut Candle Holder Sconce With Cube Votive Cup

HOMCO- MASTERPIECE 1983 "THE FISHERMAN" JESUS FIGURINE NEW IN PKGING SWITH TAG

HOME INTERIOR VICTORIAN LADY ROSE HAT BETTE HEBERT FELDER THUR GOD'S GRACE

home interior greatest stories (2003 Jesus at Door) with tag

Home Interiors Celebrating Home "Miss Sadie" 1900's Porcelain Figurine-Retired

Rare Home Interior Homco Masterpiece Eagle (1971)

Home Interior Homco Vintage Brass Leaves And Dogwood Blossom Accents

Denim Days The Picnic

Denim Days Grandpa Story

Denim Days Debbies Dad

Denim Days Helping Mom