Vintage GOEBEL HOLY FAMILY MARY Flight into Egypt Figurine

CHARMING VINTAGE HUMMEL FIGURINE 351 ENTITLED "THE BOTANIST" TMK 6

I love you Mom by Treasure Master

Hummel Goebel Figurine 5" Boy w/Umbrella/Dog "Strolling Along" TMK5

ANTIQUE VINTAGE PEWTER METAL TRINKET BOX WITH STONES HANDMADE FOLK ART DECO

RETIRED 1996 BERTA HUMMEL GOEBEL "BIRTHDAY CHEER" STATUE With Original Box
Limoges France Peint Main "Little Brown Bag" Porcelain Trinket Box

Beautiful Goebel Last Supper Figure Figurine Leonardo Da Vinci

HUMMEL, LEARNING TO SHARE, TMK8, HUM. #2250, LIMITED EDITION, NEW, MINT IN BOX!

Vintage flower design on wood.

CHARMING VINTAGE HUMMEL FIGURINE 74 ENTITLED "LITTLE GARDENER" TMK 5

Enesco Precious Moments Thou Art Mine Figurine MIB m1

'86 GOEBEL OLSZEWSKI FIGURINES 635-P CHILDREN SERIES SNOW HOLIDAY BRONZE SEALED

MASSIVE 14" x 18" GOEBEL DOBERMAN PINSCHER FIGURINE PINCER

Decorative Italian Tin Box **BEAUTIFUL!!!!

CHARMING VINTAGE HUMMEL FIGURINE 200/1 ENTITLED "LITTLE GOAT HERDER" TMK 3

Goebel Hummel bunny 3482906

M.I. Hummel Letter to Santa Miniature Figurine 827948

C W Goebel / Hummel figurine (rare)

Vintage Goebel Girl With Snowman and Carrot Christmas Figurine W.Germany NR

Precious Moments Worship The Lord Figurine m1
"Mini chairs" bookends/decorative pieces!! Unique item!!

CHARMING VINTAGE HUMMEL FIGURINE 73 ENTITLED "LITTLE HELPER" TMK 5

Swarovski Fabulous Creatures Trilogy: The Unicorn, The Dragon, & The Pegasus

TMK 3 SS Hummel Goebel #6/0 "Sensitive Hunter" (Excellent Condition)

Precious Moments May Your Life Be Blessed With Touchdowns Football Figurine m1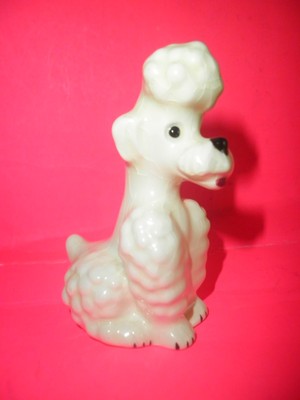 Vintage Goebel West Germany Dog Poodle Figurine White Show Dog Sitting TMK3

Precious Moments You're As Pretty As A Picture Figurine MIB m1

Goebel Well 505 Co-Boy Knome Sam 1970

Hummel, Girl With Nosegay, # 239, Tmk 7, Mint In Box

Precious Moments 'Tis The Season Figurine m1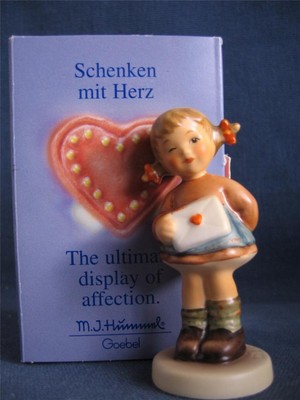 Hummel "Messages of Love" #2050/A TMK7 MIB CV$75 R3889

Swarovski Lovlots Piggy Sue # 1090725

Hummel Goebel Figurine HARMONY IN FOUR PARTS Hum 471 TMK6 9 3/4" Tall MIB + COA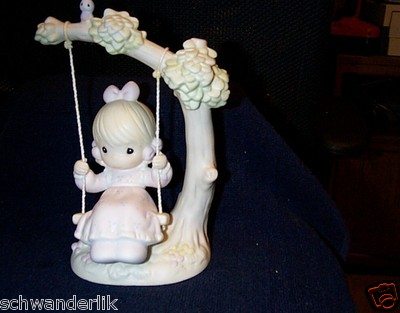 Precious Moments My Warmest Thoughts Are You Figurine m1

Bench with a hidden Jewelry Box

CHARMING VINTAGE HUMMEL FIGURINE 20 ENTITLED "PRAYER BEFORE BATTLE" TMK 5

M I Hummel Goebel Porcelain Figurine LITTLE FIDDLER - Mold # 2 4/0

Vintage Pair of Cardinal Birds Figurine - Germany

Precious Moments THere's A Light At The End OF The Tunnel GIrl & Bunny Figurine1