Primitive 4 " Vintage Glass Spice Herb Apothecary Jars Lot of 12

LOT OF 2 KERR SELF SEALING MASON JARS /CLEAR GLASS CANNING JARS /USED
PRICE
$1.99

or best offer

BORDEN'S HALF PINT MILK BOTTLE

Vintage Atlas E-Z seal canning jars aqua blue/green trade mark reg. lot of 3

A VERY NICE EMPTY ACL 12 OZS AMBER GLASS ORANGE CRUSH SODA BOTTLE .

Vintage Atlas E-Z seal canning jars lot of 4 all clear glass
Crystal Head Vodka Skull Bottle With Cap - 750 ml (Empty)

23 ASSORTED VINTAGE BITTERS AND MEDICINE BOTTLES MANY SIZES AND VARIETIES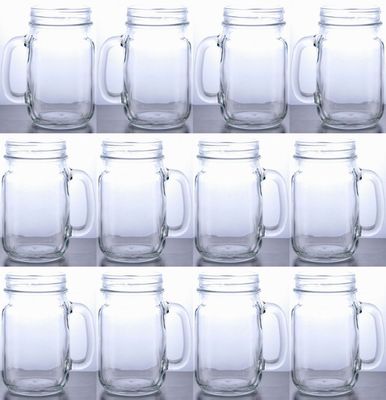 Mason Jars with Handles Clear Mason Jar with Handles Set of 12 Lot of 12 Jars
PRICE
$29.95

or best offer

Hennesy V.S Very Special Historic Edition Cognac 3L Dummy Display Bottle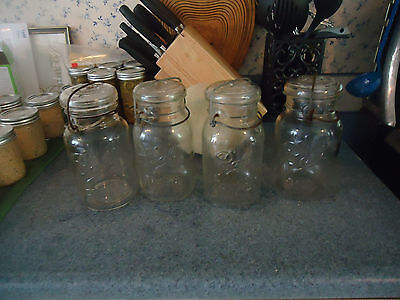 4 Vintage Ball Ideal Clear Wire Side Quart Mason Canning Jars w Glass Lids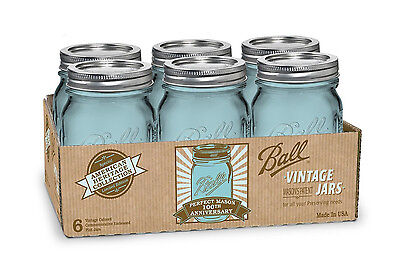 BALL HERITAGE COLLECTION VINTAGE BALL BLUE PERFECT MASON PINT LIMITED ED. JAR
PRICE
$13.99

or best offer

Two Tin Wax Seal Lids for Canning Jars very early #486

Two Tin Wax Seal Lids for Canning Jars very early #487

11 Vintage glass canning jar lids lot.

12 Vintage Blue ball mason QUART sized jars

Lot of 5 vintage green glass bottles.

Lot of 23 milk color glass jars.

(VINTAGE) LOT OF 8 EARLY TO MID 1900'S SANITARY MILK BOTTLES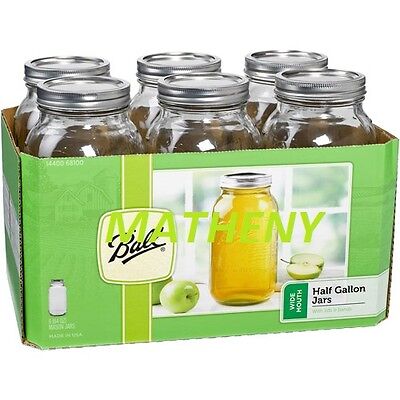 Lot of 6 Ball Mason Wide Mouth Canning Jars HALF GALLON~64oz w/Lids & Bands NEW

N.J. Milk Bottle, Lackawanna Dairy, Francisco & Sons, Andover, in Orange Pyro

Georgia Bottle Hutchinson Albany, Ga. F.G.E & CO.

A NICE 6 OZ AQUE EMBOSSED DR PEPPER 10-2-4 SODA BOTTLE GREENVILLE S C

Early 1900's amber SS Coca Cola Bottle Richmond Va NR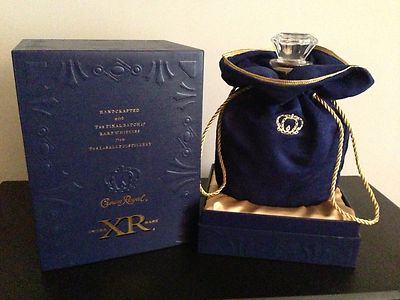 Crown Royal XR LaSalle Distillery Extra Rare 750 ml Bottle, Box & Bag Empty

Georgia Bottle Flint Rock Sylvester, GA. Pinched waste

Lot 3 Mowrer's Dairy Bethlehem PA Pennsylvania Glass Milk Bottle Bottles Pint
PRICE
$14.95

or best offer

PUERTO RICO BOTTLE MILK

BORDEN'S 1940'S QUART MILK BOTTLE

Florida Bottle Pensacola, Fla. Coca Cola

VINTAGE 6 BLUE GLASS BALL PERFECT MASON CANNING WEDDING JARS QUART SIZE

DeCiantis BROS.DAIRY WEST WARWICK,R.I.SEVEN OUNCE BOTTLE

6 Vintage Ball Perfect Mason Clear Gripper Pint Jars with Zinc Lids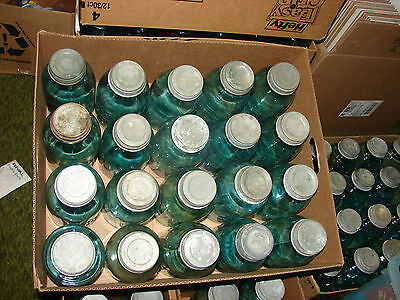 VINTAGE WEDDING DECOR BLUE BALL PERFECT MASON QUART FRUIT CANNING JARS WITH ZINC

Vintage Green 4.5 Inch Bottle SanFrancisco 1915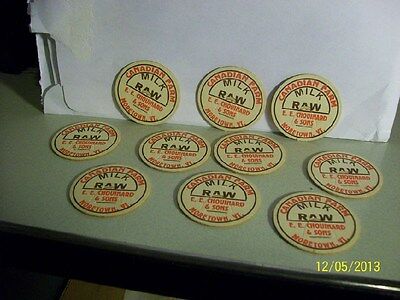 [10] Vt. Milk Bottle Caps, Canadian Farm, E.E. Chouinard & Sons, Moretown

Georgia Bottle Waycross Coca Cola

Hershey Farms 1/2 oz. Glass Creamer Bottle

Bottle of Smirnoff de czar (blade runner)

Vintage Bottle Plover Springs Company, Stevens Point, Wisconsin-Soda Pop 8 oz