Breyer Clydesdale Stallion Magnus 2012 Father's Day Web Special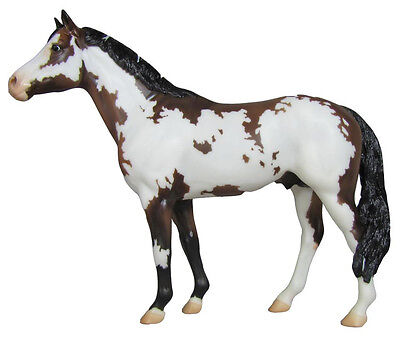 Breyer Wapiti, Limited Edition, In Box, Last 2 I have!!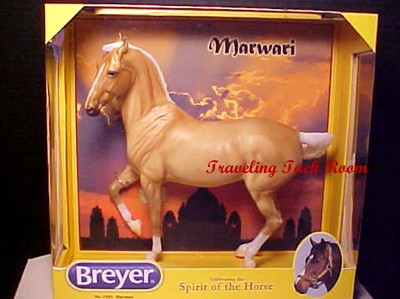 Breyer Horse Marwari - Rare Horse of India - #1495 - NIB

Lot of 5 Breyer Horse Classic Dolls
HIGH BID
$29.99

BIN: $49.99

Vintage Porcelain 2.5 Inch Kitten Cat Figurine Made In Japan

APOLLO Breyer 2013 Web Special - now In Hand - SR 225 glossy palomino

Breyer AUSTRALIAN ULTRA RARE PHAR LAP on the LONESOME GLORY MOLD ~NEW IN BOX~

BREYER HORSE # 32 FIGHTING STALLION, GLOSSY GRAY APPALOOSA, 1961-67
PRICE
$39.99

or best offer

Vintage Breyer Horse, Indian Pony #177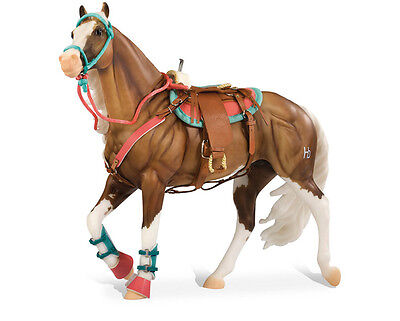 Breyer 2042 Western Riding Saddle Tack Set Traditional Horse Accessory Toy NIB

Figurine Animal Ceramic Statue 2 Cat Kitten With Red Cloth

Breyer CM Custom Newsworthy "Blue Fantasy Jumper"

Vintage Long-Haired Cat Figurine

Breyer Horse Rowdy Yates Grulla Buckshot Mold NEW IN BOX

Vintage Hand Blown Glass Miniatures Black Cat Figurine & Mouse Figurine

"TOUCH OF CLASS" BREYER TRADITIONAL MODEL HORSE #420 LIGHT BAY 1986-1988 ONLY!

KITTY CAT w/basket Realistic fur FURRY ANIMAL REPLICA c267bl FREE SHIPPING USA

Vintage Miniature Bone China 2.25" Striped Cat Figurine Gloss Finish

NEW in Box Breyer Horse No. 813 - Black Thoroughbred Mare 1989-1990

LENOX CRYSTAL SITTING CAT WITH BOW-BEAUTIFUL-NO RESERVE!!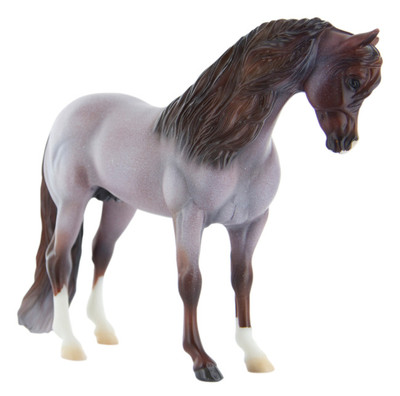 Breyer 2012 Traditional Brookside Pink Magnum 1482 NIB NEW

2013 Breyer Horse from India - Marwari #1495 NIB FREE SHIPPING In Stock

Vtg Miniature Porcelain Tabby Cat Basket Figurine Japan Floral Hand Painted

Little Critterz "Grumpy" The Cat, Miniature Animal Figurine, Kitty, Kitten

Breyer Action American Buckskin Stock Horse Foal Model #225

Breyer horse #1103 Pippin Glossy 2000 Collector's Edition in Original Box , Nice

Breyer Hidalgo Pinto Silver Stallion NIB!

Breyer Carinosa Champion Proud Arabian Mare #1128 OF Hall of Fame Edition 2001

Breyer Traditional #1345 Secretariat-1973 Triple Crown Champion! NEW!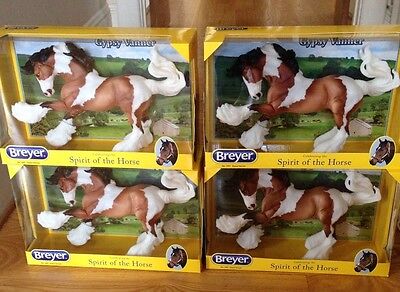 #1497 PPD!! Breyer Gypsy Vanner NIB PPD!!

Signed Mid Century Modern Burl Wood Copper Enamel Butterfly Sculpture Jere Era

2005 Country Artists For The Discerning Kitten Tales Cat Hand Painted Figurine

Breyer Breezing Dixie Model #711

NEW IN BOX BREYER No. 827- Black & White Pinto American Saddlebred Five Gaiter

Long Tail Cat Ring Holder Wood 9.5" Tall Believe Hand Carved & Painted

Hard Coal Cat Carvings set of 2

Long Tail Cat Ring Holder Wood 9" Tall Believe Hand Carved & Painted

Breyer #1126 Richard Shrake's Miss Resistance Free - Black Touch of Class - NIB

Signed Vtg Mid Century Burl Wood Copper Enamel Blue Morpho Butterfly Sculpture

Figurine Animal Dollhouse Miniature Ceramic Statue Cat Kitten Under Hat