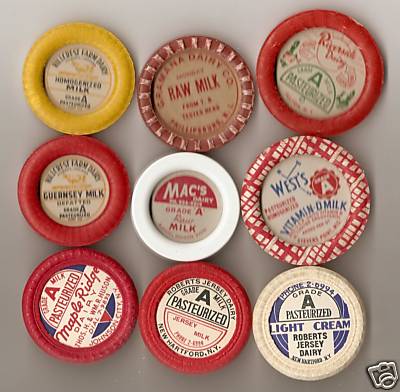 99 DIFFERENT Old MILK CAPS - DAIRY, JUICE, ETC.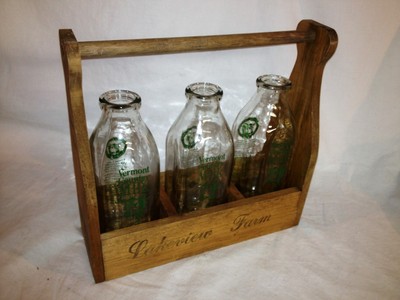 Wooden Milk Bottle Carrier With 3 Bottles
124 OLD MILK,JUICE,DAIRY CAPS ETC... GREAT COLLECTION

Vintage Antique Serve Luce Dairy Products 1 Quart Glass Milk Bottle

Davol Rubber Company "Anti-Germ" Milk Bottle Cap - Providence Rhode Island RI

Vintage Milk Carton / clean and pretty cool

Huell Howser Broguiere's Collectible Milk Bottle California's Gold Host Quart Sz

Superior Tasty-Malt Advertising Chocolate Drink Tin

WillowBrook Dairy Pasteurized Standard Milk Bottle Caps Lot of 4 Waxed Cardboard

3 MINIATURE CREAM BOTTLES-ROSEBUD CREAMERY & PEOPLE'S DAIRY LAKE PLACID, N.Y.

Bordens Eagle Condensed Milk sign die cut hvy paper advertising store NR lot

Dairy Sign Vintage Look Grade A Milk Dome Shape Metal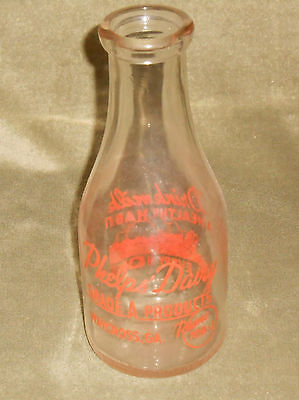 Vintage Quart Milk Bottle

vintage RUTTER BRO'S dairy milk bottle opener milk cap lifter

Coble Dairy Metal Sign large Lexington N.C.

Vintage Clover Leaf Milk. Bottle Opener.

Vintage BORDEN'S MALTED MILK Aluminum Canister Soda Fountain Shop

ANTIQUE OTTO CREAM THRU MILK WESTERN PA.WOODEN WOOD DAIRY BOX CRATE

Hershey's 1/2 pint Chocolate Milk Bottle , With Cap

Babbitt's Clelanser Tin Litho Pot and Pan Scraper. Excellent Condition.

Wood Dovetailed Advertising Cheese Box Mohawk Valley Miller Richardson Corp NY

Cream Top Spoon - Milk Bottle - Dairy -

antique advertising pet milk automobile visor registration holder

WISCONSIN Dairy Bottle Collection**Milk Bottles/Dairy Advertising Bottles**
PRICE
$39.95

or best offer

CEDAR SUMMIT FARM * ONE PINT CREAM BOTTLE * NEW PRAGUE, MINNESOTA

Yoder Dairies Inc.1951 Calendar Norfolk VA Advertising Dairy

Lot 10A Old 10 Gallon Milk Cream Can Barnes Loretto Nebraska Emblem
CAST IRON BOXER FIGURE, BEER ADVERTISEMENT

NICE LOT OF 9 DIFFERENT VINTAGE ONTARIO DAIRY'S MILK CAPS

Vintage 1965 Driftwood Dairy California Wood Metal Milk Crate Bottle Carrier

Milk Can 2 quart

Vintage Glass Milk Bottle 1/2 Pint Aristocrat Dairy
PRICE
$17.95

or best offer

Vintage Mini Plains Dairy System Creamer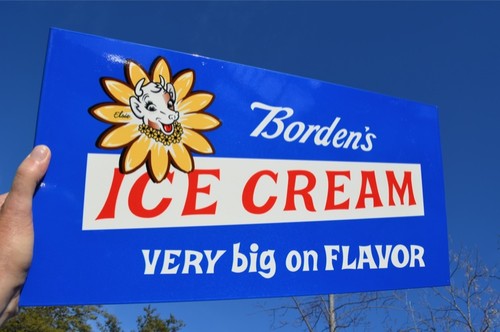 OLD STYLE BORDEN'S MILK ELSIE COW ICE CREAM FARM DAIRY KITCHEN SIGN MADE IN USA!

De Laval Holstein Tin Holstein Cows

Vintage 1950's ALDRICH DAIRY, FREDONIA, NY 1/2 PINT SCHOOL MILK BOTTLE

VINTAGE MERRICK DAIRY NEW YORK ADVERTISING MILK BOTTLE CAP OPENER PICK PAT APP

Enamelware Jars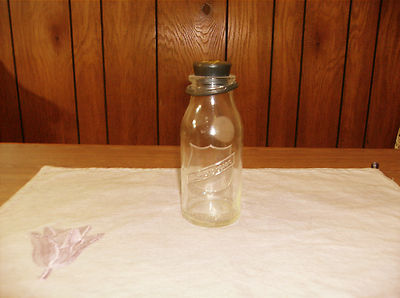 Glass "Mojonnier" brand composite sample bottle for dairy lab analysis

Seldom seen MONTICELLO Dairy Milk Bottle