Larned KS Centennial Medal Heavy Duty Bronze 38mm GEM MINT CONDITION 1972 r6285

Art Deco Large French gilded Bronze Medal by Maurice DELANNOY

CIVIL WAR TOKEN/STORECARD OHIO, Tiffin 1863 R-7 VG NR

1960s "Junior Olympics" (A. A. U.) medal

24K GOLD OVER OZ+ SILVER INCREDIBLE 3D PRESIDENTIAL PORTRAIT MEDAL RICHARD NIXON

1796 liberty Medal – Not a Coin / Not Silver /Token Lot# 2013-HD3

1863 CIVIL WAR TOKEN -BROAS PIE BAKER-UNITED WE STAND- **GREAT HISTORIC TOKEN**

Vintage 1936 Long Island NY 300th Anniversary Token

1976 & 1977 Ohio State Buckeyes Football Schedule Medals Coach Woody Hayes

Navajo Code Talkers WWII 1-½" Bronze Medal

BON JELLICO COAL SCRIP GROUP! 5 OLD COINS IN AWESOME CONDITION! NO RESERVE

PUERTO RICO WESTERNBANK-MEDALLON DEL ESCUDO DEL BANCO

1960's Chandris Line shipping Company Token Rare

1875 CALIFORNIA GOLD CHARM TOKEN MS 63 ICG BG #878 OBV.

Art Nouveau French gilded Bronze Medal " the Beekeeper " by A.RIVET Splendid

1935 Great Britain George V Silver Jubilee Medal AU 55 NGC.

GREAT BRITAIN 1788 TOKEN -FROM GOLD SPADE 1/2 GUINEA CHOICE UNC

RARE 1858 - 1958 BC British Columbia Millers Jewelers Lucky Centennial Coin

Art Deco French gilded Bronze Medal by E.BLIN

Vintage 1940 Harlan KY - Elcomb Coal Co Coal Scrip Token

1874 1937 San Francisco Mint Medallion Treasury Department

Early Unknown Fraternal Masonic Arch C W Mystic Symbols "G" Compass Angle Medal!

1903 - 1953 Ford Motor Co. 50 Years Medallion

SOLID SILVER MEDAL / ART DECO / by COEFFIN / S.D.R.M. // SUPER MEDAL !!!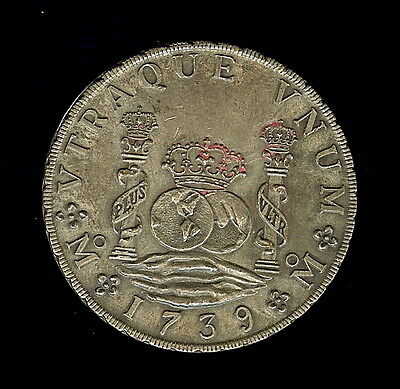 MEXICO 1739 8 REALES PILLAR DOLLAR 1960'S ERA SILVER MEDAL

Lot of 12 Various Coal Mine Scrip Tokens Medals

Mississippi Lumber Mill Token - Gainesville, Ms. **W.J. Poitevant **5 CENTS**

Vintage Spencer Iowa Trade Token The Grand Good For 5 Cents in Trade

1863 INDIAN HEAD CIVIL WAR ERA RELIC COPPER/NICKEL "WHITE" CENT #2073
Dodge Grill Good For Token 10 Cents
State Cafe & Delicatessen Good For Token CT

Syttende Mai Norwegian Festival Medal Stoughton WI 1968 May Fest Norway Coin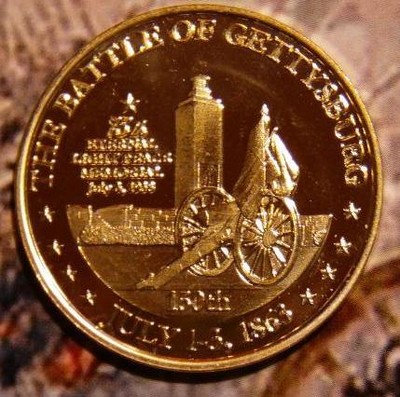 CIVIL WAR TOKEN - THE BATTLE OF GETTYSBURG - SESQUICENTENNIAL- JULY 1-3 1863

Old Marked Kansas City Ks. Chapter 90 Chartered 1925 Masonic Penny Token Medal!

MONTANA / BUTTE - ANACONDA / ST. LAWRENCE ( SALOON ) / ANTIQUE TRADE TOKEN

1888 THEATRE TOKEN - THE ARMADA - DRURY LANE - AUGUSTUS HARRIS MANAGER

Victoria British Columbia Canada 1962 Centennial Dollar Bronze Brass Medal Token
PRICE
$9.99

or best offer

1993 American Revolution Bicentennial Commemorative George Washington Medal

Vintage Hallstead PA - Rex's Bar Token

Publishers Clearing House 15 Thousand Dollar Metal Bar Token
HIGH BID
$3.99

BIN: $5.99