I Am Not a Serial Killer 1 by Dan Wells (2010, E-book)

The MacGregor's by Nora Roberts - Complete Series - 7 Paperbacks

PEE WEE SCOUTS Series by Judy Delton, Lot of 5 Paperback Books

The Hollow Land: A Tale by William Morris - 1908 Mosher

The North America Book of Verse Volume Three Only by Va

Undone by Shannon Richard (2014, Paperback)

Tonty Of The Iron Hand by Everett McNeil Vintage Hardcover 1926 Book

THE SHIPS & AIRCRAFT OF THE US FLEET 1944 SECOND WAR EDITION BOOK

TEAS Review Manual, Vers. V 5 (ATI, Study Manual for the Test of Essential Aca
Human Side of the News by Edwin Hill 1934 1st edition

STAR TREK: THE ORIGINAL SERIES; THE JANUS GATE; a three book paperback set

Set of 8 Books Published for the Detective Book Club, Published 1945-1952

The Complete Book of Games and Stunts by Hindman, Darwin A.

OUTLAW BIKER MAGAZINE, #156, DRINK,SMOKE & PARTY NAKED

Russian Tales of Fabulous Beasts and Marvels by Wyndahm hardcover book

Wuthering Heights 1943 Emily Bronte Fritz Eichenberg Engravings

Lot of 9 Children's Books on American Indians, 1907-1960

THE PRINCIPLES AND PRACTICE OF ENDOCRINE MEDICINE 1926 1st Edition Berkeley

Clinical Calculations : With Applications to General and Specialty Areas by...

NEW! Standard Catalog of World Coins 1801-1900 7th Edition CD-ROM
PRICE
$29.95

or best offer

Studies In " The Psychology Of Sex " By Ellis Havelock Volume 1 1942

The Physics of Superheroes by James Kakalios (2005, Hardcover) First Edition

The Menopause Sourcebook & The Wisdom of Menopause-Soft & Hardcover 2 Book Set

Mayflower Families Through Five Generations - Family of Richard Warren

The Enjoyment of Chemistry by Louis Vaczek (1965) Hardcover

THE WONDERFUL ADVENTURES OF TING LING - Vernon Bowen / Kurt Wiese - WW640

Lot of 3 books by Bella Andre - The Sullivan's series

1973 Songs of the Pioneers by Albert E. Brumley's s11

Pharmacology : A Nursing Process Approach by Joyce LeFever Kee, Evelyn R....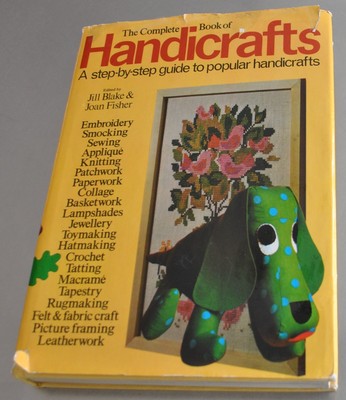 THE COMPLETE BOOK OF HANDICRAFTS: A STEP-BY-STEP GUIDE

The Rubaiyat Of Omar Khayyam, 1938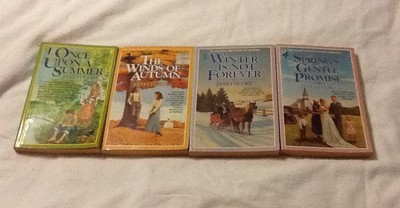 SEASONS OF THE HEART Series Books 1-4 by JANETTE OKE
PRICE
$18.95

or best offer

STEPHANIE LAURENS 6 Book Lot - The Taming Of Ryder Cavanaugh, The Reckless Bride
Infants, Children, and Adolescents by Laura E. Berk (2010, Hardcover,...

'The Young Railroaders Book Of Steam' 1977 First Edition By Patrick Dorin

Lot of 12 Captain UnderPants Books by Dav Pilkey EUC 1 - 8 + More
A Different Kind of Courage by Jim Horsley (1998, Hardcover)

The Miracle of the Bells by Russell Janney 1946 Vintage Hardcover

First Ed Valentine and Orson Nancy E. Burkert (1989, Hardcover) Illustrated Book

A Rebel War Clerk's Diary John B. Jones complete in 1 volume edited by Miers