Evergreen Review No. 31, Oct - Nov 1963 - Edinburgh by Gelber - Kerouac - Reage

The Complete Book of Games and Stunts by Hindman, Darwin A.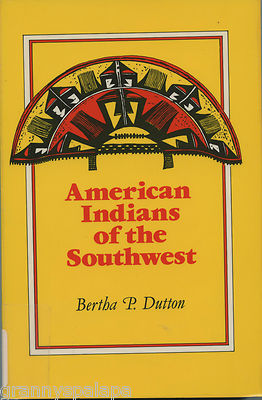 American Indians of the Southwest, by; Bertha P Dutton, 1990 Book
NEW! The First Family and Their Struggle to Survive by Carol Wiggins Gigante

2 books softcover booklets THE "NEW" BIBLE by Dan Gilbert & MOUNTINS PEAKS

John Le Carre Tinker Tailor Soldier Spy

THE BOOK OF MERLYN by T. H. White (1977, hardcover)
PRICE
$5.95

or best offer

Images Of Yesterday, By; Art Gore-1st Edition-Signed, HC Book, 1975-Photography
The Secret Between Us, Delinsky, Barbara, Very Good Condition, Book
HIGH BID
$0.99

BIN: $2.50

lot of 2 novels in the Deathlands series by James Axler

Magic Cereal - Poetry by Rick Ollman - Dec 1967 - publ by Quixote, Madison, Wis
The Monster of Florence by Douglas Preston (2008, Hardcover)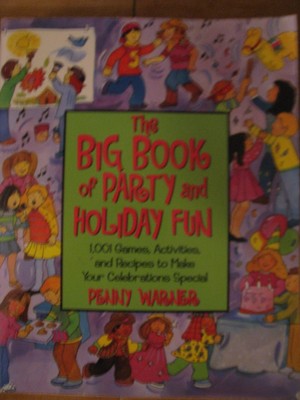 The Big Book of Party and Holiday Fun by Penny Warner (Paperback)
PRICE
$3.99

or best offer

Diary of a Wimpy Kid Cabin Fever
Love Is in the Earth - A Kaleidoscope of Crystals Update : The Reference Book...

The Christ of the American Road - E Stanley Jones - Wartime Book, 1944

The Tibetan Book of Living and Dying by Sogyal Rinpoch

The New Dictionary of Thoughts A Cyclopedia of Quotations vintage hardcover book

Foundations first fourth edition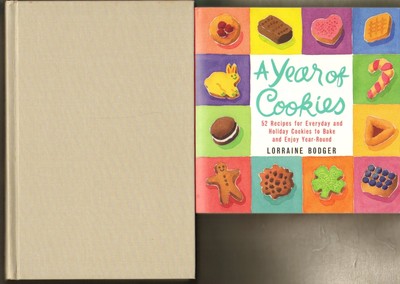 The Complete Book of Pastry by Clayton & A Year of Cookies by Bodger (2 Books)

Vintage Playboys 1990, 12 Issues!

MEMORIES OF THE GREAT AND GOOD by Alistair Cooke -1999, Hardcover, First Edition
PRICE
$5.95

or best offer

The Revenge of the Rose by Michael Moorcock (Hardcover, Book Club Edition)

Mcguffey's Eclectic Readers Box Set Primer Through Six Revised Edition NM 1997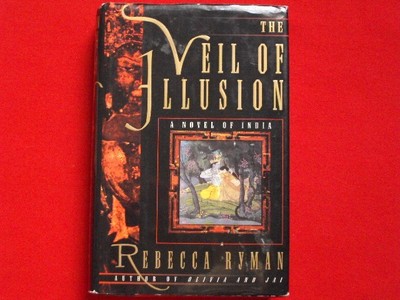 The Veil of Illusion by Rebecca Ryman (1995, Hardcover- First Edition)

Vintage Playboys 1993 And 1995

The Book of pilates by Joyce Gavin s8
PRICE
$5.99

or best offer
Goddess of the Sea by P. C. Cast (2008, Paperback)
Resurrected by Gilbert R. Lavoie (2000, Hardcover, Revised)
HIGH BID
$3.99

BIN: $6.95

The Country Mouse and the City Mouse, Little Golden Book #426, 1st Edition [A]

Reading and Learning to Read by Jo Anne L. Vacca, Richard T. Vacca, Linda C. Bur
The Skin Map 1 by Stephen R. Lawhead (2010, Hardcover)

Bernard of Clairvaux & Listen to The Desert (2 Books)

Metronome February 1947 Magazine Frank Sinatra Nat King Cole

The Bradford Book Of Collector's Plates 1977 Official Guide To All Editions

MOVIE(TEEN)ROCK(BLAST)MAGAZINE(GUNS N'ROSES"SLASH)BON JOVI(POISON)DOKKEN(EUROPE)

I BECAME RICH DURING THE DEPRESSION AUTOBIOGRAPHY BY H. C. VANDERPOOL PAMPHLET

Lot of 3 books by Bella Andre - The Sullivan's series
Guardian of the Spirit 1 by Nahoko Uehashi (2008)
HIGH BID
$0.99

BIN: $4.99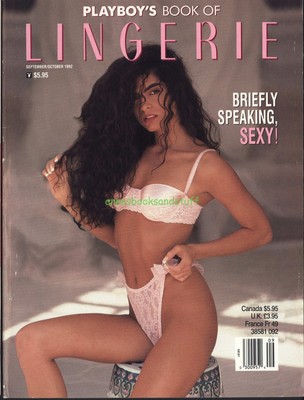 PLAYBOY'S paperback * Book of Lingerie * September-October * clean and complete