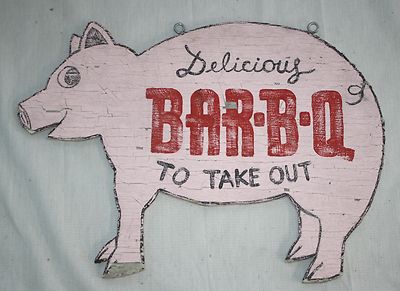 VINTAGE HAND-PAINTED SIGN, FOLK, PRIMITIVE, BBQ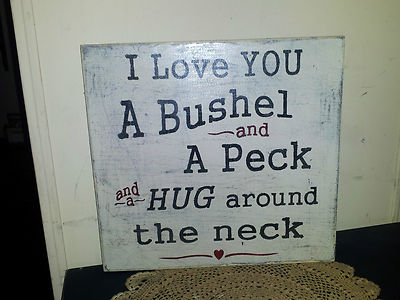 primitive decor~ A bushel and a peck~ americana ~farmhouse ~star~ country

Vintage clothes pins

Primitive Vintage Montana Hand Sickle

Set of 3 BLACK BARN STARS Metal Tin Primitive Country Antique

2 Wonderful Primitive Vintage Terra Cotta Brick Corbels Pediments Architectural

Primitive Antique Hand Made Wisk Broom Whisk Broom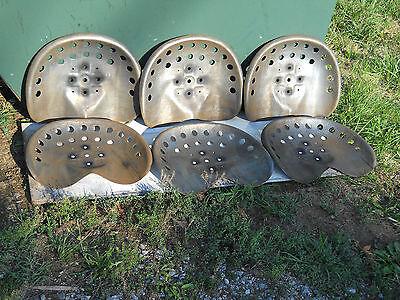 Set of 6 - New Old Antique Style Tractor or Horse-Drawn Farm Machine Metal Seat

Primitive Vintage Hand Thrown Pottery Stoneware Candle Holder Impressed Pig Mark

Primitive Vintage Corn Grater Wood With Steel Blades Norland Product Mark

Primitive Decor Wood Sign: "This House is protected by....." Black/Tan Distress

Small Primitive Antique Scoop Flour Scoop Sugar Scoop Potpourri Scoop +!
Small Rustic Primitive Antique Tin Nutmeg Grater

Iron Gear 12 & 18 Teeth Old Industrial Antique Steampunk Primitive Farm Decor

Lot of 26 Primitive Vintage Egg Shaped Bowl Fillers Turned Wood Hand Painted +

Rustic Primitive Antique Wall Mount Country Store Desk With Inkwell Nice Shelf 2

1800s ORIGINAL APOTHECARY STORAGE JAR WITH TIN LID CRUDE HAND BLOWN 1860s

VINTAGE EARLY 1900'S ANTIQUE SPINNING/WALKING WHEEL

RARE WOOD AND IRON CLOTHES DRYER WITH MARKINGS IMPRINTED IN THE WOOD

Antique Trencher Bowl - Primitive Large 41-1/4" Country Dough, Pine Wood

Antique C1920 Steel Tricycle w HARD Rubber Wheels and suspension Leather seat

1800'S Antique Architectural Church Entry Doors 7Ft.x 3Ft. x 3'' Old Green Paint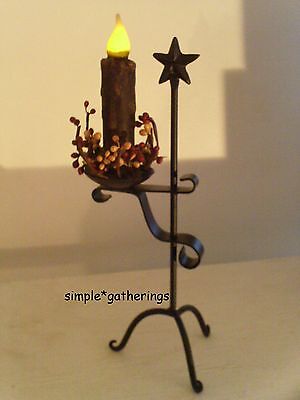 Primitive Black Iron Star Taper Candle Stand / Holder, Country, Rustic, Western

Primitive Cat Shelf Sitter , Handmade from luxury upholstery fabrics #15

Antique PERFECTION NUT CRACKER Waco Texas

Set of 3 RUSTY BLACK BARN STARS Metal Tin Primitive Country Antique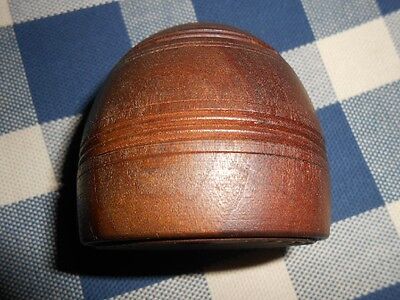 EARLY AND RARE 19TH CEN. TREEN TRANSFORMABLE GOBLET-NEVER SEEN ONE BEFORE- LOOK

pRiM sTiTcHeRy ~ BLeSSeD ArE ThoSe WhO DWeLL iN YoUr HoUsE ~ ViNeS~ StArBuRsTs

Primitive decor Wood Sign: "This House is protected by....." Black/Tan Distress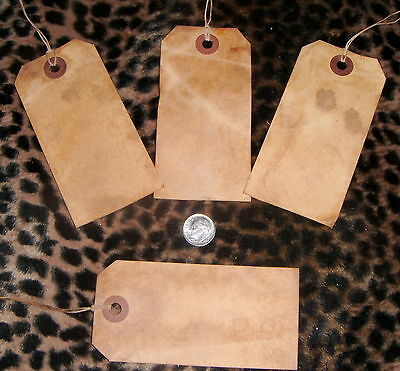 SALE.. 200 Large Hang Tags Blank,Primitive,Vintage inspired,Aged,prestrung

Primitive Cupboard --4 Shelf Open Faced -Country Decor-Mustard Yellow 36"X12"X8"

Primitive 8" Americana Barn Star - Decorate, Crafts, Country

PRIMITIVE ANTIQUE BOTTLE NECKLACE TIN LABEL ROOSTER SAMESCO BELGIUM

Antique - Folk Art - Adirondack Twig Table - Original Paint Decoration

Primitive Decor Wood Sign: "BE THE GOOD....." Distressed Rustic

VINTAGE CAST IRON HESSIAN SOLDIER FIREPLACE ANDIRONS

Antique Glass Ribbed Washboard Wood

Antique Primitive 19th Century Slide Top Candle Box Apple Green Paint AAFA
2 PRIMITIVE ANTIQUE TOBACCO RACKS

5# of Rusty Rusted Farm Find Nuts, Bolts, Misc Repurpose Art Craft Barn Bag B