Brass Marine Nautical Ship Gimbaled Hanging Compass On Wood Base Replica Item

BEAUTIFUL AND VERY ATTRACTIVE WOODEN SHIP AS A SHOWPIECE ITEM FOR DECOR

Solid Brass/Glass Vintage Nautical Ship 6" Minor Hanging Lamp Replica Gift Item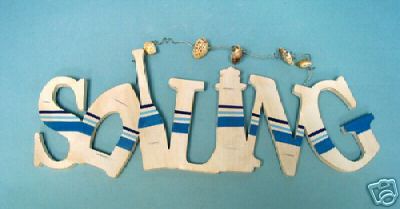 Wood Newport Sailing Wooden Plaque Sign New Item!

Brass Antique Sundial Compass Nautical Maritime Replica Gift item

Vintage Antique Compass marine item free shipping

Beautiful and Attractive Big horn shape Handheld Magnifier as a showpiece item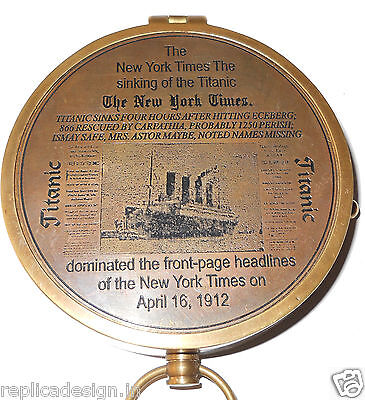 Nautical brass Titanic ship compass maritime marine sea gift item collectibles
PRICE
$25.06

or best offer

DECORATIVE TABLE TELESCOPE FOR OFFICE AND HOME HOME DECORATION NAUTICAL ITEM

50 NAUTICAL boating, fishing, outdoor BRASS ITEMS ship wheels NEW resale PICK UP

COPPER DESK LAMP SOLID COPPER MANTEL TOP WORKS INTERRESTING ITEM ONE OF A KIND

Nautical Vintage Push Button Compass Set Of 10 Polish & Silver Finish Gift Item

Nautical Vintage Solid Brass Antique Flat Sundial Compass Maritime Replica Item

NAUTICAL TABLE TELESCOPE WITH TABLE TRIPOD STAND BEAUTIFUL SEA NAUTICAL ITEM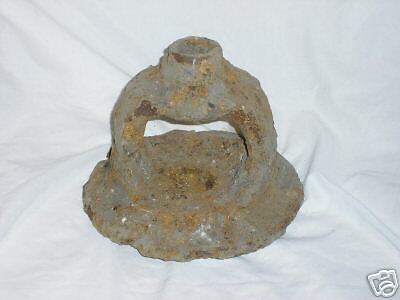 Rare Unusual Archeological Item from the BIG DIG! With Video!
PRICE
$19.95

or best offer

5 in Antiqued Brass Working Rack Pinon Sextant Item
HIGH BID
$52.99

BIN: $79.95

Collectibles Brass Vintage Nautical Ship Gimbaled Compass Antique Replica Item

Titanic White Star Lines Sextant 5" Nautical Gift Items Decor Nautical Sextants
PRICE
$49.99

or best offer

Antique Nautical Solid Brass 6" Ship Telegraph Maritime Replica Gift Item

Nautical Heavy Brass 33" Marine Telescope Set Of 2 Maritime Replica Gift Item

Maritime home Decor man carry globe- HOME DECOR ITEMS

Beautiful Nautical Marine Navigation Brass Compass W Sundial Replica Item

Polished Square Sundial Compass Set of 5 W Leather Case Reproduction Item

Antique Maritime Brass 6" Telescope Spyglass Set Of 3 Nautical Marine Gift Item

Antique Nautical Vintage Victoria Station Clock Maritime Replica Gift Item

Miniture Sextant Octant in Box, 4 inches across, very finely made Nautical item

Nautical Brass Vintage Marine Ship Wheel Desk Compass Replica Gift Item

Collectible Nautical Brass 4" German Marine Sextant Nice Gift Item Replica

Antique Brass Nautical Silver Finish Pocket Compass Set of 10 Replica Gift Item

6" Antique Solid Brass Ship Telegraph Nautical Maritime Replica Gift Item

NAUTICAL BRASS SAND TIMER for KEY CHAIN LOT OF 155 Pcs- VINTAGE MARINE GIFT ITEM

Antique Vintage Unique Solid Brass Sundial Compass Maritime Replica Gift Item

Antique Solid Brass Compass W 40 Years Calender Replica X-Mas Gift Item

Signed Picture Sailing Ship Antique Handmade Art Using Various Items to Make
PRICE
$229.99

or best offer

Sand Timer with compass Hour Glass Collectable Item Antique Replica

ANTIQUE SHIPS PULLEY. SALVAGE ITEM. COLLECTIBLE. DATED 1930

20 inch full rape leather Telescope with box- ship item - PIRATE TELESCOPE W/BOX
PRICE
$65.55

or best offer

Antique Magnetic Compass W Wooden Box Nautical Maritime Decoration Replica Item

Antique Nautical Maritime Brass Sundial Compass W Leather Box Reproduction Item
PRICE
$49.95

or best offer

Beautiful Antique Nautical Marine Maritime Brass Sundial Compass Replica Item