ANTIQUE FRAMED MAP OF THE CITY OF TOLEDO OHIO W/ HISTORICAL BUILDINGS NICE GIFT

1789 REILLY map of CANTON SCHAFFHAUSEN, SWITZERLAND rare !

1812 Fine Decorative Malte Brun Map of China, Korea, and Japan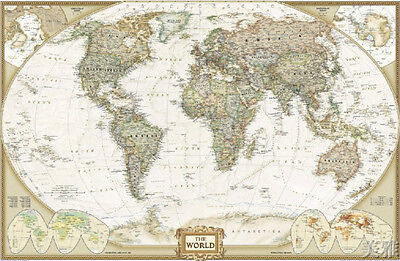 Vintage Nostalgic Retro Classical Antique Canvas Map World Map 112*75CM

INDIA INDOCHINE THAILAND MALAYSIA ASIA 1870 DUFOUR LARGE ORIGINAL ANTIQUE MAP

1872 Augustus Mitchell MAP OF EUROPE Hand Colored Original RARE

1741 Lenglet Du Fresnoy Map of Scandinavia

1835 Smith Map - World Hemispheres Polar Projections America Europe Africa Asia

SPAIN PORTUGAL MEDITERRANEAN EUROPE 1776 SANTINI ORIGINAL ANTIQUE ENGRAVED MAP

1835 Smith Map - World - Religions Populations United States Asia Europe Africa

SPAIN CATALONIA ARAGON BARCELONA EUROPE 1784 SANTINI DE VAUGONDY ANTIQUE MAP

SPAIN GALICIA BASQUE ATLANTIC OCEAN EUROPE 1776 SANTINI DE VAUGONDY ANTIQUE MAP

1890 ANTIQUE MAP OF HEAVENS STARS / NORTH SOUTH POLAR

ANTIQUE 1805 "AMERICAN UNIVERSAL GEOGRAPHY" -- ATLAS FOLD OUT MAPS

1895 WORLD Atlas Map McNally 21X14in ORIGINAL

SPAIN ANDALUSIA VALENCIA GIBRALTAR EUROPE 1775 SANTINI DE VAUGONDY ANTIQUE MAP

1814 Copperplate Engraved Map SPAIN AND PORTUGAL by Cary and Bros...Bound
PRICE
$299.95

or best offer

MALTA VALLETTA MEDITERRANEAN EUROPE 1861 VALLARDI ORIGINAL ANTIQUE ENGRAVED MAP

1685 Historic Map of Early North America - 24x28

SUPERB SET OF 3 ANTIQUE 1862 JOHNSON GERMANY HANDCLR MAP BAVAIA WESTPHALIA BADEN

1848 Mitchell: Map of Denmark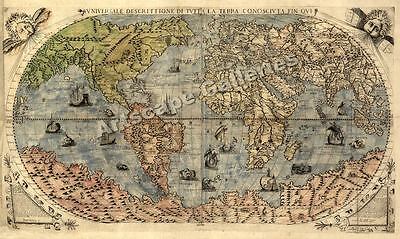 1565 Historic Large World Map Decorative Print - 14x24

1598 Ortelius: Schlavoniae Croatiae..Yugoslavia, Croatia, Istria

Rome, Italy Street Map: Authentic 1887 with Stations & Landmarks

Vintage Estate small Fenton Glass Hobnail Tumbler. 6 oz.

1896 map ~ GAUL In The Time Of Caesar

Map of The Treaty Ports of China 1860,

1895 NORTH POLE POLAR REGIONS Atlas Map McNally Original Antique

Three Original China Military views, Taiping Army, 1866

1790 LARGE HISTORIC HAND COLORED BRITISH MAP OF ITALY

1720 Antique print Belgium Antwerpen Anvers

MEDITERRANEAN TURKEY MIDDLE EAST 1780 BONNE/RAYNAL ANTIQUE COPPER ENGRAVED MAP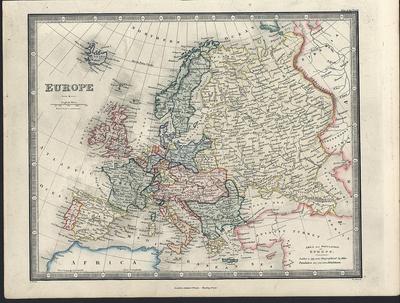 Europe c.1860 Wyld original antique engraved hand color map

ANTIQUE OLD WORLD MAP

1830 Streit Leipzig Genuine Old Antique Map Europe EUROPA Russia Hand Colored
PRICE
$99.49

or best offer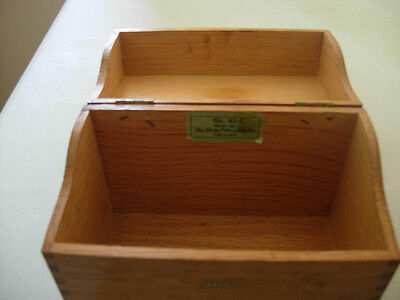 globe wooden box

Rare c1850 LARGE EUROPE Wall Map,W&A.K. Johnston School Original

1549 c. Stumpf fine map - SPAIN PORTUGAL SEA MONSTER - fine handcol. woodcut

1787 HUGE BRITISH WALL MAP OF THE WORLD

1549 c. Stumpf fine map - SICILY ITALY Sicilia Italia - fine handcol. woodcut