Fantastic Oyster White & Red Painted Small Firkin Bucket Bail Handle AAFA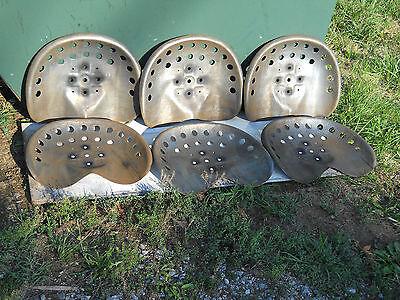 Set of 6 - New Old Antique Style Tractor or Horse-Drawn Farm Machine Metal Seat

Antique Primitive Horse Hide, Buffalo, Sheep Skin Mittens

Set of 2 New Old Antique Style Tractor or Horse-Drawn Farm Machine Metal Seats

ANTIQUE PFAFF WINES AND LIQUORS WHISKEY JUG PHILA, PA (EST 1890-EARLY 1900'S)

ANTIQUE PRIMITIVE WOODEN WINGED TRENCHER DOUGH BOWL TREEN

ANTIQUE BRASS DOG DOORSTOP- BOOKEND-BULLDOG- BOSTON TERRIER

Nice 1 3/4" thick chopping block. 7 strips of wood nice rounded corners.

ANTIQUE HOOKED RUG 8"1/4 SILK FLORAL RUG FOR DOLL HOUSE OR DOILY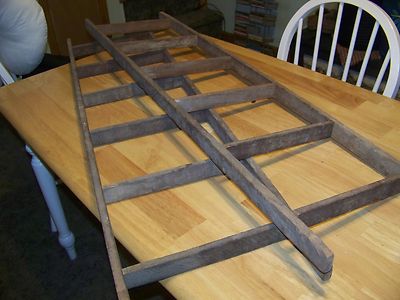 Rustic Barn Wood 4 foot Ladder Primitive Antique

ANTIQUE 12" IRON INDUSTRIAL MACHINE AGE FACTORY FLAT BELT PULLEY WHEEL

Two treadle sewing machine drawers with wood pulls! Original finish!!

Vintage Antique Primitive Textile Bobbin w/Thread Lavender

Hand Carved Wooden Eagle Americana WW1 Vet Folk Art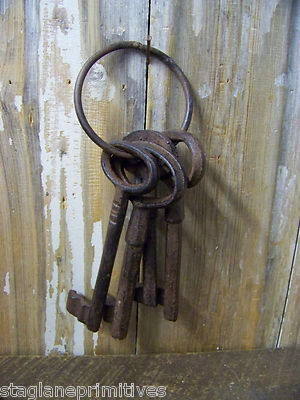 Antique-Style Cast Iron Set Lot of 4 Large JAILERS KEYS Ring Jail Western Prison

Vintage Sunnyland Columbus Washboard Company 23.5" by 12.5" Excellent Condition!

PAIR OF ANTIQUE VINTAGE PRIMITIVE IRON TIE DOWNS 8" WITH 1 3/4" RINGS

Antique primitive tool box with solid copper hardware steampunk

Antique Primitive Enameled Metal Rusty Rustic White and Red Pail

Vintage MAINE WEATHERED WOODEN CLAM HOD BASKET New England Coast Nautical

PAIR Old Folk Art PAINTINGS WOOD PANELS Farm Girl & Boy Working in Wheat Field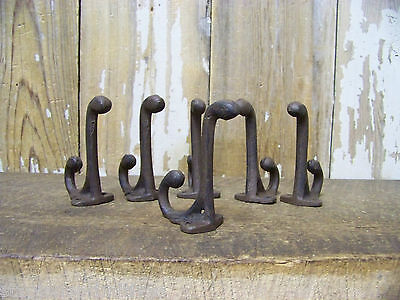 Lot Set of 6 School Farm COAT HOOKS Rusty Rust Cast Iron Multiples Available

Vintage Columbus Washboard No.2072

Antique Cast Iron Shirt Sleeve Iron Pennsylvania Estate No 5

Antique Columbus Washboard DUBL HANDI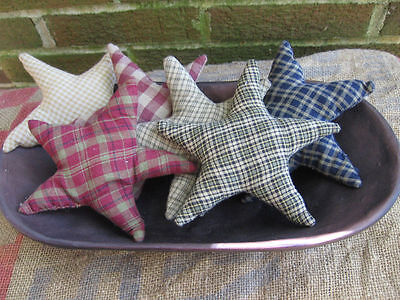 PACKAGE OF SIX PRIMITIVE STARS MADE OF HOMESPUN FABRIC ~ STARS ARE 6" X 6" ~

70 VTG OLD wood CLOTHESPINS clothe pegs pins LOT round wooden laundry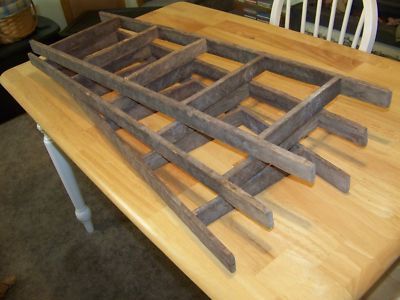 Rustic Barn Wood 3 foot Ladders Primitive total of 3

40 VTG OLD wood CLOTHESPINS clothe pegs pins LOT squared off wooden

Vintage/Antique/Farmhouse/Cottage/Primitive Bell for Store Door
PRICE
$21.95

or best offer

Rare Period Solid Bronze Spoon Mold Fragment for Making Pewter Spoons, 18thc

19 VTG OLD WIRE wood CLOTHESPINS clothe pegs pins LOT round wooden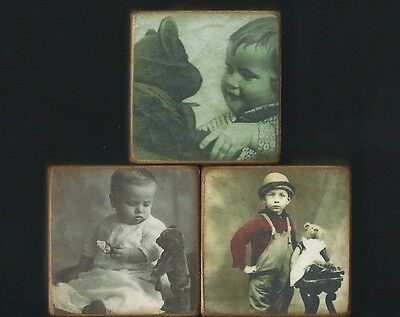 Wood Blocks~Children~Teddy Bears~Vintage Style Photo Prints 2

OLD ANTIQUE PRIMITIVE LARGE 21 - 1/2 " TALL EROTIC WOOD CARVING MAN WITH MASK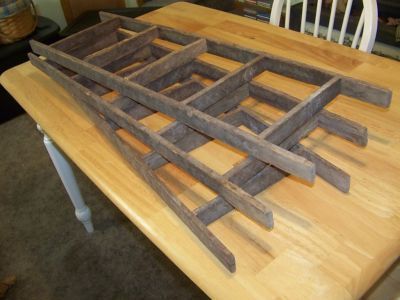 Rustic Barn Wood 3 foot Ladder Primitive Antique

Antique Black Folk Art Americana Primitive water sprinkler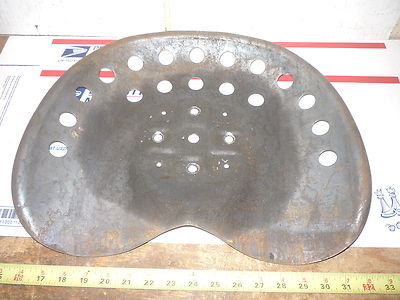 NEW OLD ANTIQUE STYLE HORSE DRAWN FARM MACHINE & TRACTOR METAL SEAT

Iron Umbrella Stand Pan, Decorative Item

Antique Hand Carved Solid Piece Oak Box Old !

RARE AND TINY PRIMITIVE PIG BOARD WITH VERSE-MUST SEE-ADD TO YOUR COUNTRY HOME