c1490 Music Manuscript *GIGANTIC* Bible Vellum Illuminated 7 Items!

Vintage Ironing Board for Sleeves - Small Items - Old Wooden Base

c1490 Music Manuscript *INCREDIBLE* Bible Vellum Illuminated 7 Items!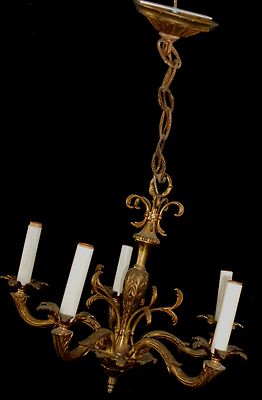 Vintage Brass & Crystal Chandelier Parts * Item #2 of 3 **** Brass Chandelier #1

c1490 Music Manuscript *SUPER* Bible Vellum Illuminated 7 Items!

Grab bag of Flatware & Other Items, Mixed Lot P59

9 Vintage Wooden Kitchen Items

Vintage 1950's CHATILLONS IMPROVED SPRING BALANCE scale Great Metal art item

Stoll Bros Fremont OH Ohio Brothers Wood Box Unknown Unusual Estate Sale Item

Lot of 3 Solid Wooden PEARS - Decorative Fruit Bowl Items

Antique Japanese Carved Bone Signed Statue Netsuke Warrior with Sword Heavy Item

Primitive Americana Gathering*Artist Made Items*Farmhouse Crackle Decor*Washingt

Lot of 28 Antique Fireplace ceramic Tiles 1-1/2 x 4 inches vintage original item
PRICE
$149.99

or best offer

Lot 17 Celtic and Medieval items

BLACK METAL DECORATIVE HORSE WEATHERVANE ~ 11" X 8-1/2" ~ NEW ~ GREAT ITEM!

9X13 1900's MUSEUM PIECE 100 YRS OLD ANTIQUE COLLECTORS ITEM HERIZ PERSIAN RUG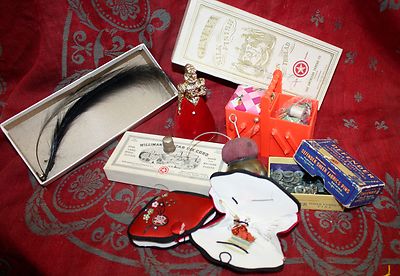 Large Lot of Antique Vintage Sewing Items Thread Box Pin Cushion Thimble

EXCLUSIVE LOT MEDIEVAL AUSTRIA-127 Precious item - with talers - HIGHEST TOP !!!

Iowa Boy's Reform School in Eldora Iowa; Authentic 1875 Item

Approx. 3lb Lot of Silverplate Items - 287

Early Wooden Juice Press And Dough Scraper Nice Items

Vintage pair of Brass finish Double Hooks for Curtains or to Hang Items From

Mixed lot of VINTAGE ITEMS for SILVER scrap / use SPOONS, BOWLS, FORKS AND KNIFE

Exchange Block Building in Avoca, Iowa SMALL View; Authentic 1875 Item

MADE FOR AMERICAN MARKET CHINESE EXPORT, SMALL PORCELAIN ITEM

LOT OF ANTIQUE & VINTAGE SILVER PLATED ITEMS

3 Villeroy & Boch RARE ITEMS:1748 Design Naif Hot Plate+Trinket Box+Floral cup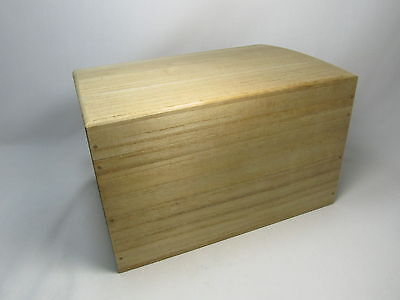 Japanese vintage paulownia Kiri wooden storage box Chabako for Tea ceremony item

REAL Japanese old lacquered 【OBON/長角盆/茶道具 】Antiques RARE ITEM!! A002

ANTIQUE OTTOMAN VINTAGE AS IS OLD SOUVENIR ITEMS !!! MORE THAN 50 YEARS OLD

Burke & James Wooden(Oak) Tripod Stand /Other Camera Item-Ingento Brass -Decor

antique black walnut victorian picture frame. 24"x30" no reserve. Estate item
HIGH BID
$29.99

BIN: $125

ANTIQUE OTTOMAN VINTAGE AS IS OLD SOUVENIR ITEMS !!! MORE THAN 50 YEARS OLD

TEN VINTAGE 1960'S FLORIDA MODEL HOME SALES ITEMS DRAWINGS MAP BROCHURE

ANTIQUE OTTOMAN VINTAGE AS IS OLD SOUVENIR ITEMS !!! MORE THAN 50 YEARS OLD

VINTAGE WOOD DUCK DECOY MASON HAYES HERTERS ORIGINAL DISPLAY ITEM DECORATION

ANTIQUE OTTOMAN VINTAGE AS IS OLD SOUVENIR ITEMS !!! MORE THAN 50 YEARS OLD

PRIMITIVE ROUND GRATER AND MINIATURE ITEMS-TINIEST FRENCH CLAY POT AND TIN CUP

ANTIQUE OTTOMAN VINTAGE AS IS OLD SOUVENIR ITEMS !!! MORE THAN 50 YEARS OLD

CHINESE PILLOW---CARVED BAMBOO---NICE PATINA---NO CRACKING---GOOD ITEM