Vintage Lot Bakelite Bangle Pieces TESTED

VTG 5/8" Butterscotch Bakelite Bracelet; Hand Carved Pineapple Inspired Designs!
PRICE
$49.99

or best offer

Beautiful 1940s Carved Yellow Bakelite Bangle Bracelet TESTED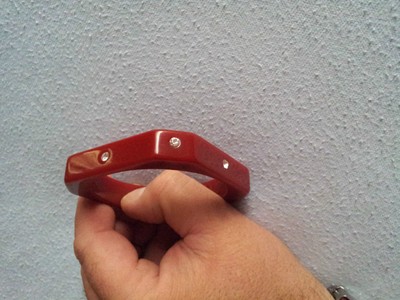 Rare Nice Lovely BANGLE Bracelet Cherry red with 8 stones like diamonds inside

1/8" Vintage Bakelite Bracelet; Domed Design; Soft "Mississippi Mud" Colors!!

Vintage Extra Wide Bakelite Bangle Bracelet Translucent Turquoise Blue Tested

Thick Chunky Lucite Bangle, Crystal clear, Heavy

VINTAGE CARVED BAKELITE MARBLED BANGLE BRACELET BUTTERSCOTCH BROWN
VTG 1/2" Bakelite Bracelet; Laminated Green Colors; Primitive Flower Carvings!!
PRICE
$24.99

or best offer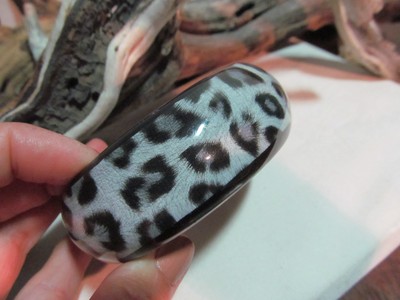 BIG Vintage 1980s Black White LUCITE Animal Print BRACELET

VINTAGE ART DECO 40'S ETRUCAN GOLD TONE CAMEO BRACELET AS IS

Vintage Bakelite & Catalin Bracelet lot Great Condition 152.6 grams

ANTIQUE BAKELITE CARVED BANGLE BRACELET GREEN VINTAGE JEWELRY RETRO MID CENTURY

Two Bakelite green swirl bangle bracelets

VINTAGE BAKELITE "SQUIRREL" BROOCH, ADORABLE, AND IN BEAUTIFUL CONDITION!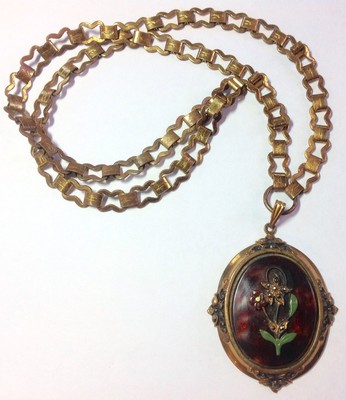 Vintage Victorian Era Early Plastic And Marcasite Pendant With Book Chain

VINTAGE - BAKELITE BANGLE BRACELET - TRUE "END-OF-DAY" - OVER 5/8" WIDE!!

Vintage Ivory Color Chucky Plastic Lucite Bangle Bracelet With Carved Design

THREE MATCHING VINTAGE CREAMED SPINACH SPACER BAKELITE BANGLES

Vintage Carved Orange Bakelite Bangle Bracelet

GREEN YELLOW SWIRL BAKELITE BRACELET ~ 3 1/4" WIDE NICE BANGLE
PRICE
$24.99

or best offer

Vtg Orange/Red White Strip Bakelite Deco Bangle Bracelet

VINTAGE BAKELITE RED CARVED BRACELET / BANGLE

Cherry red bakelite bangle with beads very chunky RARE!! Weiss ? Bracelet large

Vintage 1930's Art Deco Butterscotch Bakelite Hinged Clamper Cuff Bracelet

Vintage CUTE Colorful Tiny Beaded & White Lucite Beaded Necklace

VINTAGE FACETED BUTTERSCOTCH WIDE BAKELITE BRACELET HAS BEEN TESTED***MUSRT S@@(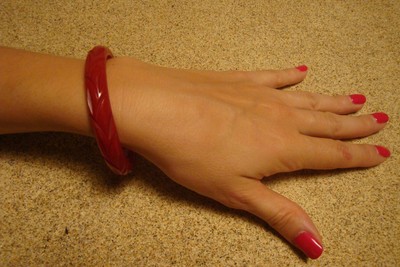 WOW! Gorgeous Vintage Ruby Red Bakelite Bracelet; Leaf & Vine Inspired Carvings!
PRICE
$79.99

or best offer

~~ VINTAGE/RETRO LOT~~ BANGLE BRACELETS~~CLEAR LUCITE, CELLULOID PLASTICS~~

Vintage Plastic Santa "Light up Nose" Christmas Pin Brooch with Dangle Bell

Very Rare Antique Shimmikins Celluloid Figure with Top Hat on Bakelite Bar Pin

Thick Brown Bakelite Bracelet Sunflower Tested

Gorgeous Vintage Bakelite Jewelry Lot: 5 Bracelets & 1 Very Cool Pair Earrings!!

3/4" Vintage "Tequila Sunrise" Bakelite Bracelet; w/ Original Price Tag!

3/4" Carved Bakelite Bracelet; Butterscotch Color; Rose/Leaf Inspired Carvings!!

...Vintage Brown Enamel Celluoid,Rhinestones Clamper Hinge Bracelet...

VINTAGE CARVED BAKELITE FRUIT PIN BANANA WITH ORANGE PEAR AND CHERRY PIN BROOCH

Vintage Art Deco Red, Yellow and Dark Green Laminated Bakelite Bangle Bracelet

RARE RED REVERSE CARVED FISH CHERRY PRYSTAL Bakelite Bangle Bracelet sea mermaid

TRANSPARENT AMBER YELLOW BAKELITE BRACELET ~ 3 1/4" WIDE NICE BANGLE
PRICE
$29.99

or best offer