LOT OF 9 VINTAGE BAKELITE PLASTIC WESTERN COWBOY PIN BROACHES WONDERFUL LOT

Vintage Green bakelite beaded bracelet

Vintage Green Marbled Bakelite Bracelet LOOK

VINTAGE MIDDLE EASTERN LARGE BUTTERSCOTCH EGG YOLK BAKELITE PENDANT NECKLACE

Vintage Bakelite Bracelet; Gorgeous Brown & Gold Colors for Burled Wood Effect!!
PRICE
$29.99

or best offer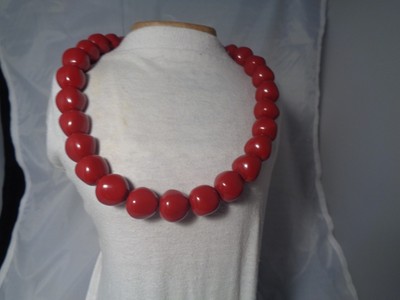 VINTAGE DECO Trifari CHERRY AMBER Red Bakelite Choker Necklace

Bakelite Bracelet Vintage - Red - Hot water tested

Vintage Triple Laminated Stripe Yellow Marbled Bakelite Bangle

Vtg bakelite pin brooch bangle bracelet jewelry lot butterscotch amber tlc

Rare Antique butterscotch amber bakelite jewelers eye loupe necklace vtg

2 Vintage Catalin Bakelite Yellow Green Marble Swirl BANGLES Bracelet

3 Vintage CATALIN Bakelite Brown Caramel Marble Swirl BANGLES Bracelet SET

Green Heavy Carved bakelite Bangle Bracelet tested for bakelite

Beuatiful Vintage German Bakelite Amber Dice ( Faturan ) Cherry Amber فاتوران

A Lot Of beautiful Vintage Ddr German Amber Bakelite Dice/Cups Since 1930 مستكه

Antique Green Catalin Bakelite Expandable Bangle Bracelet 1920s Retro Vintage

3 vtg THICK CHUNKY PLASTIC BANGLE BRACELETS Faux Bakelite Marble 68g each

shultz bakelite multi colored bracelet

BAKELITE BRACELET CREAMY PEACH COLOR BANGLE

Over the Top Deeply Carved Lily Pad Brown Bakelite Clamper Bracelet

Vintage Ice Tea Bakelite Bracelet; 3/8" Wide; Translucent Yellow w/ Red Swirls!!
PRICE
$39.99

or best offer

MARBLED BAKELITE NECKLACE DARK GREEN AND BUTTERSCOTCH ORIGINAL STRING !

3/8" Vintage "Slice" Shaped Bakelite Bracelet; Bright Solid Cherry Red Color!!

Nice Autumn Trio of Vintage Carved Bakelite Bangle Bracelets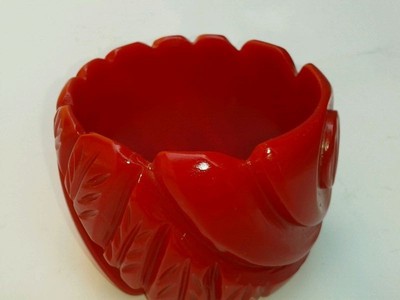 Rad Heavy Carved bakelite Bangle Bracelet tested for bakelite 111 gr
PRICE
$29.99

or best offer

Carved bakelite tested cherry red clamper bracelet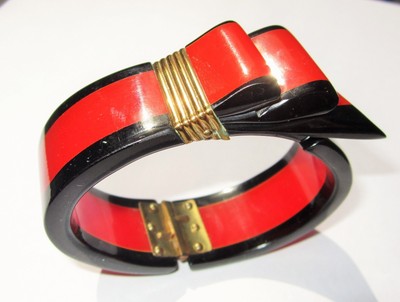 1930's Art Deco Bakelite Bracelet, Black & Red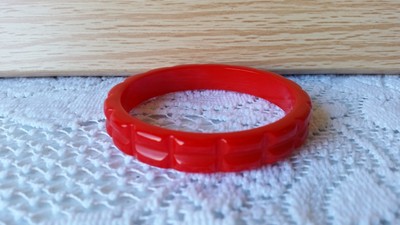 VINTAGE CARVED BAKELITE RED WAFFLE BANGLE BRACELET MUST SEE! FREE SHIPPING

Vintage Wide Tropical Leaf Carved Bakelite Bangle Bracelet

BIG AND BEAUTIFUL VINTAGE CARVED BAKELITE PIN WITH CREAM & ROSE CAMEO

STUNNING & RARE Deco 30s Carved Vtg Milos CHROME& BaKeLiTe Ladies Lapel WATCH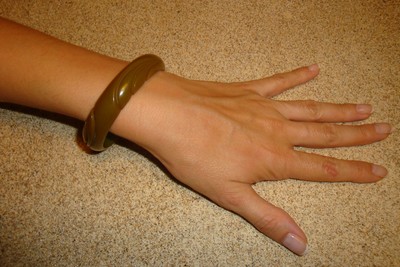 1/2" Vintage Bakelite Bracelet; Avocado Color; Wave Inspired Carvings!
PRICE
$59.99

or best offer

Vintage Pumpkin Orange Bakelite Dot Bangle Bracelet

Fabulous Vintage Chunky Marbled Swirled Red Bakelite Bracelet

Bakelite Bonanza! 19 Pins - 2 Pendants - 2 Rings - 1 Clip ALL TESTED

Gold "Prystal" Bakelite Bracelet; Very Cool Reverse Carved Orchid & Leaf Design!
PRICE
$249.99

or best offer

Chunky Deco Look Deeply Carved Luscious Cherry Marbled Bakelite Bangle Bracelet

1/4" Vintage "Tube" Bakelite Bracelet; Lovely Jade Green and Yellow Colors!

Vintage Butterscotch Bakelite Bracelet with 4 Inlaid Black Dots

GREEN YELLOW SWIRL BAKELITE BRACELET ~ 3 1/4" WIDE NICE BANGLE
PRICE
$29.99

or best offer